By Amy Barnes
Liminal:
occupying a position at, or on both sides of, a boundary or threshold relating to a transitional or initial stage of a process.
My daughter and I buy ICEES and beef jerky in a Buc-ees at 2:00 AM. There's electric energy in the nearly-empty store. It's only a roadside stop on the way to the last college tour, in the wee hours with my not-so-wee, almost-adult child.
"Mom, this is a liminal space."
It is for both of us; her soon leaving for college and me, with a soon-to-be empty nest. There's been research, applications, essays, auditions and tours, stops at places that can only exist in such a space – visiting a Rachmaninoff statue in the middle of Knoxville's World Fair Park (where I was in 1982), a model of the Eiffel Tower in Paris, TN, and a South Carolina Fuddrucker stuck in 1985.
Usually bustling with curious travelers and smells of brisket sandwiches and sugared nuts, there are more employees in this Buc-ees than shoppers. The location is brand new, but feels post-apocalyptic like Kevin Costner might find it and ponder why there's a penny-flattening machine, be-jeweled animal skulls, 80 gas pumps and a person-sized beaver statue out front.
When I was a kid, Stuckey's was the liminal vacation space – a place where divinity and murky-brown shot glasses filled with toothpicks and invisible ink books co-existed just off the interstate. I remember that same anticipation of almost being there, wherever there was.
Parenting and writing and writing while parenting are the ultimate in-between times: colicky nights, carlines, Taylor Swift ticket queues, prom dress stores, a 42-week pregnancy, college deadline day, waiting for Submittable to turn green, for books to be published, graduation, and sometimes the unrealized – Godot moments that never arrive. It's a tough space sometimes; we want the good things but that comes with waiting and the parental urge to slow down time, put the proverbial brick on a kid's head.
I pitch a story about Buc-ees, while pitching my parental tent until college decision day. I write about cookbooks for college students.
***
At the Huntsville Space Center, my kids pretend they're being beamed up in a Star Trek exhibit. They tell me teleportation isn't all we imagine because each time someone is teleported, their cells scatter and reform, making them a new person on their return. They're excited and horrified. We discuss if that's the ultimate liminal space, being always a slightly-new copy of yourself? What would happen if you teleported from Buc-ees to Buc-ees?
In what feels like five minutes, but is really 15 years, my son studies spacecraft design and rocket propulsion in the same city.
I write about a man who goes to space and parents who find spaces in fishbowl houses and Lincoln's last photograph.
***
My cell phone and computer are full of kid and dog pictures, but I have NO baby pictures of myself. The photographs exist only at my mother's house where she holds them hostage in some imaginary space where I've moved back to a childhood bedroom. I imagine a wall in her basement with forbidden photographs spread like a murder investigation connected with yarn, push pinned Polaroids and faded black and white images.
There's an irony as my mother had few pictures of her own, because she was adopted with childhood stories that were/are practically-Dickensonian. I was allowed to see my childhood photographs when I lived there, like a government room where images have to stay taped down or slid into plastic windows. My sister has photo albums of her pictures because she's stayed close. I ask for mine and instead get notarized documents making my younger sister the will's executor – and, I'm assuming for the photographs too.
When I write, I add details from other people, other stories I know and others that are blurry and not my own. I can't remember my alcoholic uncle who I learned has died in a recent text from my mother. I can't remember the name of the mall I got lost in until a literary journal finds it. I do remember my cousins' names and the policeman who gave me a flower lollipop while I spun on a soda shop stool.
I name my second fiction collection after a photographic process that existed over a hundred years ago.
***
My mother occasionally drops photographs in the mail like one of my senior pictures, probably because I have a high school senior now. I'm wearing the same black drape in the precious photograph as my daughter, both of us posing wistfully into the liminal distance as instructed.
I recall other images of me on that day in a rose-colored Gunne Sax outfit, lying my face on a mirror with glass pebbles like I was enacting a reading of Clear Glass Marbles in the photographer's office.
I turn over the photo to find my mother's spidery cursive, describing what she thinks is happening in the photo.
Consternation face
Mean.
LOL.
My mother has rewritten a 35-year-old day, and me.
***
I connected with grade school friends for our thirtieth reunion. They shared childhood images when I could not. I find myself two classroom groups, proof of a liminal childhood. Smiling with my mouth shut to hide my giant front teeth and awkward height. Pulling at my homemade dress next to classmates standing on a log, but still shorter.
I remember an enormous video camera embedded in my father's shoulder around that time. My family watching silent reels from a projector smelling of dusty basement, silently laughing in images I can't touch. Behind the scenes, my mother directed spontaneity like Hitchcock, moving us in and out of bird flocks on beaches. I remember a liminal Christmas where my father forgot to put in a tape and we rewrapped and reopened all the packages so there was a record that it happened.
We ditch cable for streaming and I'm startled when my own family images pop up on the screen – photographs of Buckingham Palace, Waffle House meals, first day of school pictures against the front door on early August mornings, New Year's crackers on stairs, gingerbread houses, tae kwon do belt ceremonies, birthday cakes, silliness, ducks, and dogs.
I write about abandoned Kmarts and the BTK killer and the boy who sang Pure Prairie League at me from his porch.
***
I struggle with ekphrastic writing and being a reliable narrator because I don't have those printed images and my mother's stories are unreliable at best. When I left home, she gave me nearly every other scrap of paper or fabric I'd ever touched. If she missed anything, I've gotten it as a gift.
I do have some photographic memory and I seek out pop culture details and sensory descriptions like the sound of Farrells Ice Cream or the smell of the ocean. I remember them being taken. I equate certain memories with certain photos but also feel as if my childhood has been effectively lost.
It's hard because I'm middle-aged and the childhood images I do remember are being pushed out to accommodate new ones more quickly.
I write about how I want my children to remember me when I'm gone.
***
When I was pregnant with my daughter, she almost arrived at twenty-four weeks, unlike her forty-two week brother. In that emergency room visit, I remember the doctor saying in medical jargon they were testing to see if our blood types had merged. They had not.
I read children leave cells behind when they are born.
I read mothers are often not in photographs because they're behind the camera or feel self-conscious. It's true and I insert myself into more family photos – masked images in Covid parks, car selfies of us smiling together, restaurant poses, holiday groupings.
I'm not allowed to write or share photographs of my children in the present much because I might embarrass them so the images I share are carefully-curated, but I find joy in knowing the images exist.
I write about a man slash photograph lost to the stars.
***
My son develops photographs in his high school's dark room. I buy him a film camera and expensive German photo paper and film. The images he brings home are blurry and mysterious, nostalgic, artsy even in their tone and composition.
When he goes to college to a dorm room classroom, I screenshot him on Facetime and run my fingers across the photographs he developed, as he develops.
I write about a pimply-faced teenager developing film and Jesus in a photo studio.
***
There's a school shooting twenty minutes from my daughter's high school. I drop her off and try to hold onto something un-liminal by scrolling through phone photographs. Every day she comes home safely, I see a slightly-different version like she's teleported through Tuesday and AP testing.
I take photographs of mundane moments.
I write about gun violence.
***
I develop memories the best I can and clothespin them into stories, my childhood and my childrens' childhoods next to each other. But I don't know where to draw lines or create frames. I develop memories of my own childhood into new stories, streaked with unreliability, an erasure prose where I pick out bits of images and memories I remember, fill in word blanks.
Someday, I'll write about my own children's childhoods and the photographs of a boy in a hat with a mango from a tree or the girl against yellow leaves or the mother with gray hair trying to lean into the picture and not look mean.
I write about Polaroids. I write the photographs I can remember before they fade away or get left in a thrift store to be discovered by a stranger.
I write about unreliable childhood narrators and unreliable mothers because – I am both.
I write about clothes drying on a line in Texas.
***
In the photos I do have of me, my daughter is a spitting image. I write my childhood with giraffes from 70s pants or the Florida flea market with scrawny bears. I substitute in imaginary photographs to create the surreal because the real isn't available to use.
I do have other pieces of my childhood from my mother – college papers, broken prom glasses and love letters from boys before my husband – but it's like putting together a puzzle without the source image.
I know someday I will stand in my mother and father's house with shoe boxes of photographs and photo albums to be divided between my sister and I.
I write about farms in Kansas because I can still smell the dried corn in silos.
***
Outside of the literary world, I write for publications like Southern Living. Those articles are mostly fact-based, and not liminal. They're researched with experts who support my presented facts. For the last three decades, I've written and taught mostly in that space, lifestyle articles, SEO content, product descriptions – creative but grounded. In that space, I write about parenting with parameters; it's neat, measured writing. Recipes. Kitchen gadgets. Travel tips.
Recently, one of the editors I work with requested more essay-style pieces, nostalgic articles. Things that will pull on readers' heartstrings and lead them to a recipe or a product.
Generally, my literary and lifestyle writing don't intertwine. This year, they met head on when I wrote about loom potholders as an article and also interspersed in literary prose where I unceremoniously tossed childhood me into a volcano to express my childhood filled with my grandparents' chain smoking.
I can write about 10 Yellow Wallpapers That Are Trending for Spring but find it's harder to write Gilman yellow wallpaper prose that evokes emotions and memories.
***
I'm a parent to dogs and kids. My oldest dog was recently diagnosed with cancer and we entered a different liminal space. The veterinarian mentions his heart is beating slower. My heart beats faster.
I take a ton of pictures of him, so I can remember when I may want to forget. I search the internet for guidance when none of us are sleeping. I read an article on anticipatory grief, a true liminal grief. When he dies, I'm angry my anticipatory grief is gone and real grief has arrived. I'm angry I don't have pictures of me with my childhood pets.
I don't think I can find a balancing point but I'm still a parent in very real spaces and have to live in the liminal joy of senior year prom, awards ceremonies, graduation, parties and orchestra concerts, all against sadness.
The liminal joy is as heavy as the grief, like a weighted blanket that doesn't comfort. I ask myself if I can write AND parent in liminal spaces? Can I write in crushing grief AND celebratory joy? Are we all waiting in the in-between spaces for something to arrive or is something waiting around the next corner? And yet, I am writing in the middle of it now.
I can't write about pets. I think I can't write about grief but I write this essay somehow.
***
Eighteen-year-old me knew about the firsts and lasts and the liminal and wrote about them too.
In one of my mom's no-picture-packages, there is an embroidered bookmark with the poem I read in my salutatorian speech. I wax and wane poetic about us all being ghosts on the floor soon, unable to return as we are on that day.
Liminal. Teleporting. Change.
I wrote those words that I thought were wise, in that space.
***
I wonder what I will write on the back of the photographs as I sit waiting for my children to come back home? What will I write when I've teleported through grief and joy and the liminalness of it all into a slightly-different person?
As I write this essay waiting on a bench worthy of Beckett, I wonder if I'm there yet and I'm thankful there's a Buc-ees on the way to both of my childrens' colleges. My nest will soon be empty. Both kids will be at college in the fall. My mother, a state away, will still hoard my childhood images in shoeboxes but I understand a little of the why; it's what she has of me.
It will be a new liminal space when my children return home; they will be slightly-different versions of themselves before they left.
I'm suddenly thankful for the very liminal pandemic days. I wrote books in that biggest of liminal spaces when the distractions stopped and I was able to sit next to my teenager during online learning as she wrote about Animal Farm and I wrote about farms in my childhood, created recipes and collections of stories. But I also am a little liminally lost too; my 2020 grad had no graduation, no prom, and no awards ceremonies, while my 2023 grad now has all of those things.
This week, I'm writing a two-ingredient pickle recipe; there will be pictures of pickles and seasonings and words to match with funny puns and hopefully-foolproof instructions. It's another crossover into my literary world where a girl hidden in a pickle jar also exists. In the surreal side of my writer's brain, I wonder if my childhood photographs are hiding in a pickle jar preserved on a shelf by my mother.
My next collection arrives in the fall, about the craft of children and parenting, a Godot moment as my children leave the nest.
I imagine my life one day flashing before my eyes in neat rows of photographs, childhood, past and present.
I turn over my daughter's senior picture and write only her name and the liminal date.
---
Read Amy's other work here at Reckon:
Fiction – Casual Savior
Parental Reckonings: Writing in the Silent and Loud Hours
Parental Reckonings: At the Intersection of Motherhood and Writing
Fiction – Mother Road
Parental Reckonings: Cutting Cords

---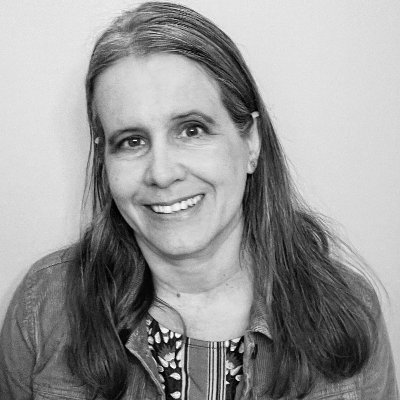 Amy Barnes
Amy Cipolla Barnes is the author of three short fiction collections: AMBROTYPES published by word west, Mother Figures at ELJ Editions, and CHILD CRAFT, forthcoming from Belle Point Press. Her words have appeared in a wide range of publications including: The Citron Review, JMWW Journal, Janus Lit, Flash Frog, Nurture Lit, Complete Sentence, Gone Lawn, The Bureau Dispatch, Nurture Lit, X-R-A-Y Lit, McSweeney's, SmokeLong Quarterly, Apartment Therapy, Southern Living, Motherly, Romper, Allrecipes and many others. She's been nominated for Best of the Net, the Pushcart Prize, Best Microfiction, long-listed for Wigleaf50 in 2021 and 2022, and included in Best Small Fictions 2022. She's a Fractured Lit Associate Editor, Gone Lawn co-editor, Ruby Lit assistant editor and reads for Retreat West, The MacGuffin, and Narratively.