---
Editors
---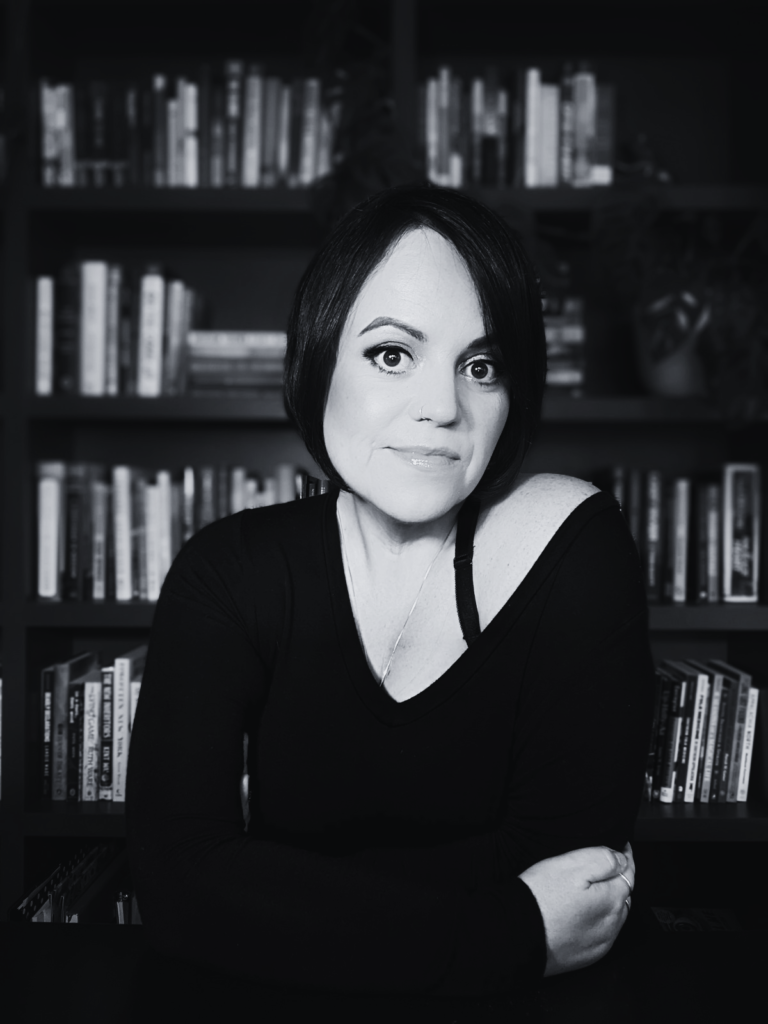 Meagan Lucas
Editor in Chief
Meagan Lucas is the author of the award-winning novel, Songbirds and Stray Dogs and the new collection Here in the Dark. Meagan has published over 40 short stories and essays. She is Pushcart, Best of the Net, Derringer, and Canadian Crime Writer's Award of Excellence nominated and won the 2017 Scythe Prize for Fiction. Her short story "The Monster Beneath" was honored as "Distinguished" in 2023's Best American Mystery and Suspense. Her novel Songbirds and Stray Dogs was chosen to represent North Carolina in the Library of Congress 2022 Route 1 Reads program, and won Best Debut at the 2020 Indie Book Awards. Meagan teaches Creative Writing at Robert Morris University and in the Great Smokies Writing Program at UNC Asheville. Born and raised on a small island in Northern Ontario, she now lives in the mountains of Western North Carolina.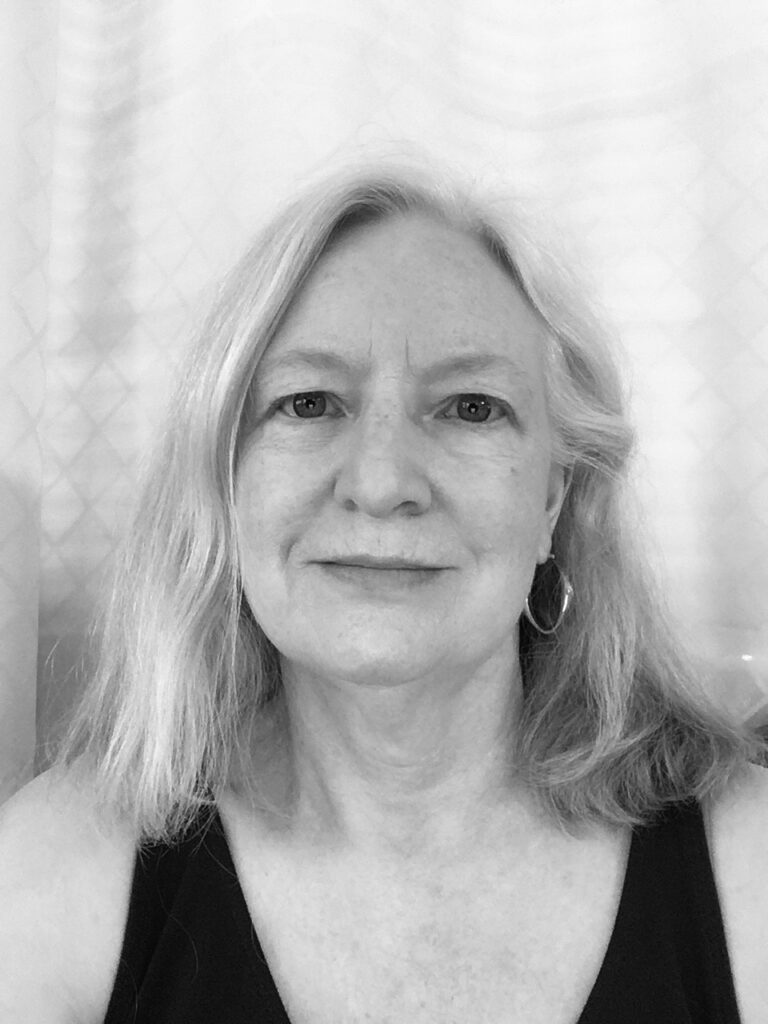 Charlotte Hamrick
Features Editor
Charlotte Hamrick's creative writing and photography has been published in a number of literary journals and anthologies including Still: The Journal, The Citron Review, Atticus Review, Reckon Review, Trampset, and New World Writing, among many others. Her fiction was selected for the Best Small Fictions 2022 and 2023 anthologies and she's had several literary nominations including the Pushcart Prize, Best of the Net, Best Small Fictions, and Best Microfiction. She is the former Creative Nonfiction Editor for Barren Magazine and current Creative Nonfiction Editor for The Citron Review. She also writes intermittently on her Substack, The Hidden Hour. She lives in New Orleans with her husband and a menagerie of rescued pets where she sometimes does things other than read and write.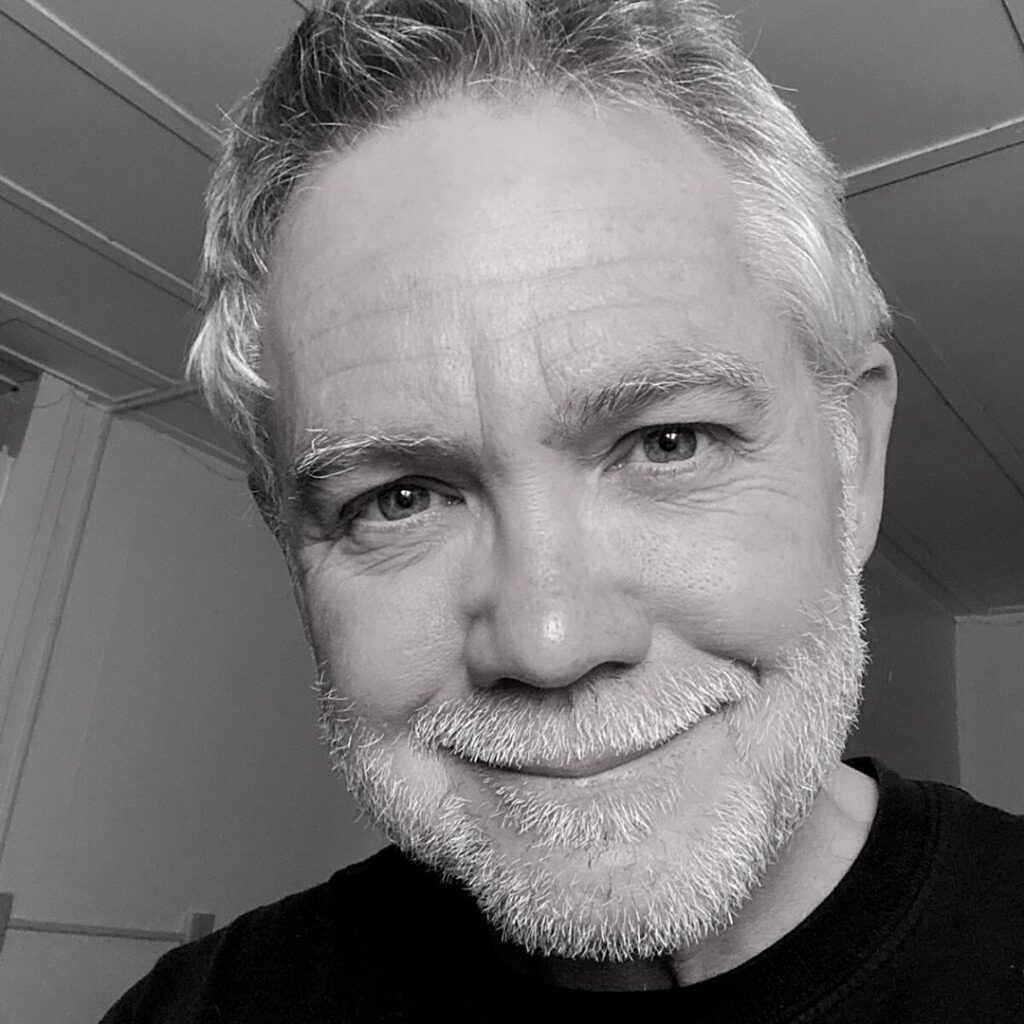 Wiley Reiver
Reviews Editor
Wiley Reiver is from the South Carolina Lowcountry but currently lives in Vermont's Northeast Kingdom. He works in university administration. He's also been a picture framer, college English teacher, ESL instructor in Iraq, racetrack bathroom cleaner, and very bad maker of donuts. He holds an MFA from the University of Southern Maine. His fiction and nonfiction work has appeared under other names in the New York Times, Fried Chicken and Coffee, the Civil War Monitor, and The Dead Mule School of Southern Literature. He's at work on a New Orleans crime novel. Twitter: @SFWriter3.
---
Wind & Root Columnists
---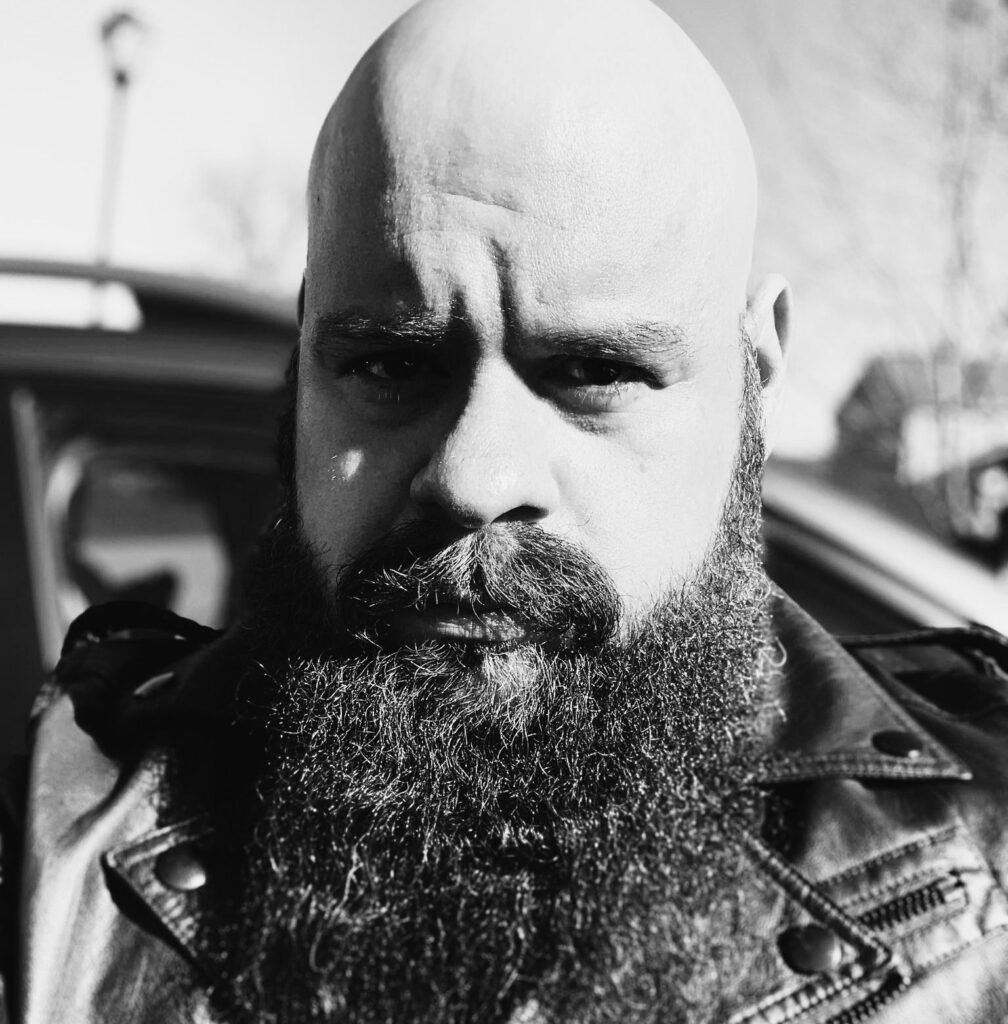 Barlow Adams
Barlow Adams is a chronically ill writer in the Northern Kentucky area. He has survived kidney failure, lymphoma, and a saccular aneurysm. He occasionally wins writing awards and international competitions. He is overly fond of pie and smush-faced dogs.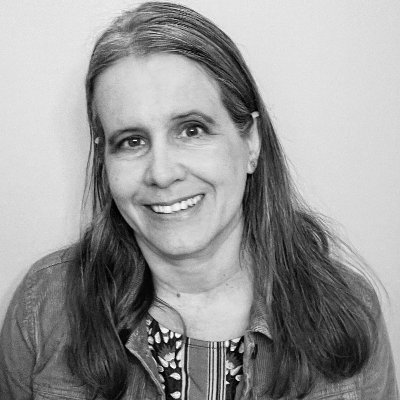 Amy Cipolla Barnes
Amy Cipolla Barnes is the author of three short fiction collections: AMBROTYPES published by word west, Mother Figures at ELJ, Editions and CHILD CRAFT, forthcoming from Belle Point Press. Her words have appeared in a wide range of publications including: The Citron Review, JMWW Journal, Janus Lit, Flash Frog, Nurture Lit, Complete Sentence, Gone Lawn, The Bureau Dispatch, Nurture Lit, X-R-A-Y Lit, McSweeney's, SmokeLong Quarterly, Apartment Therapy, Southern Living, Motherly, Romper, Allrecipes and many others. She's been nominated for Best of the Net, the Pushcart Prize, Best Microfiction, long-listed for Wigleaf50 in 2021 and 2022, and included in Best Small Fictions 2022. She's a Fractured Lit Associate Editor, Gone Lawn co-editor, Ruby Lit assistant editor and reads for Retreat West, The MacGuffin, and Narratively.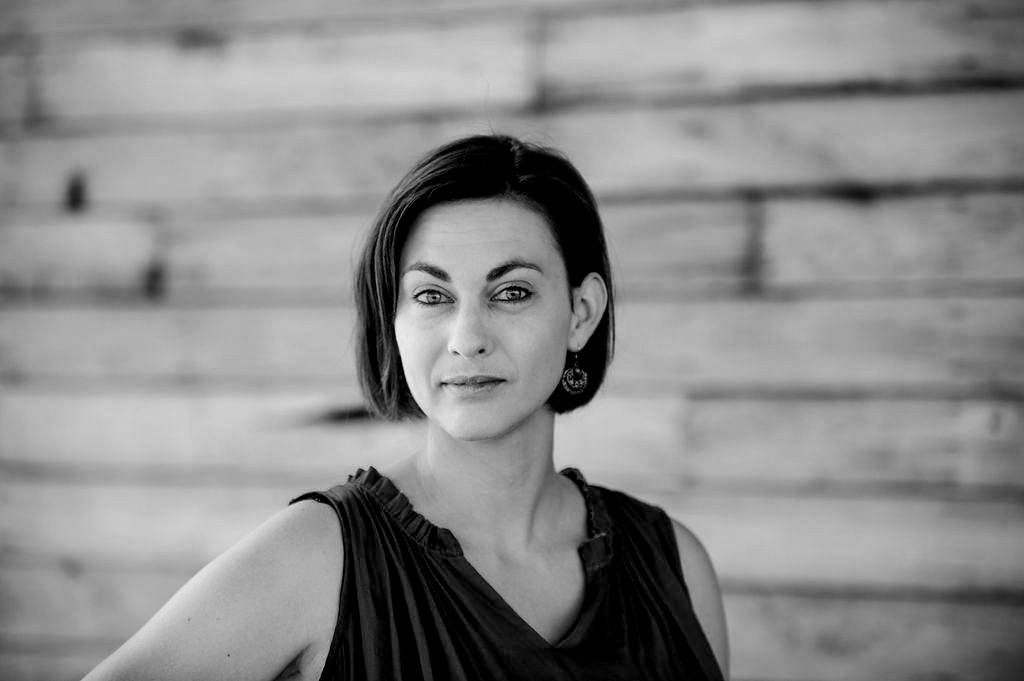 Sandra K. Barnidge
Sandra K. Barnidge is an Alabama-based writer with a passion for small towns and overlooked places. Her fiction leans speculative and has appeared in Barren, Nimrod, The Fiddlehead, Reckon Review, Reservoir Ridge, and elsewhere. sandrabarnidge.com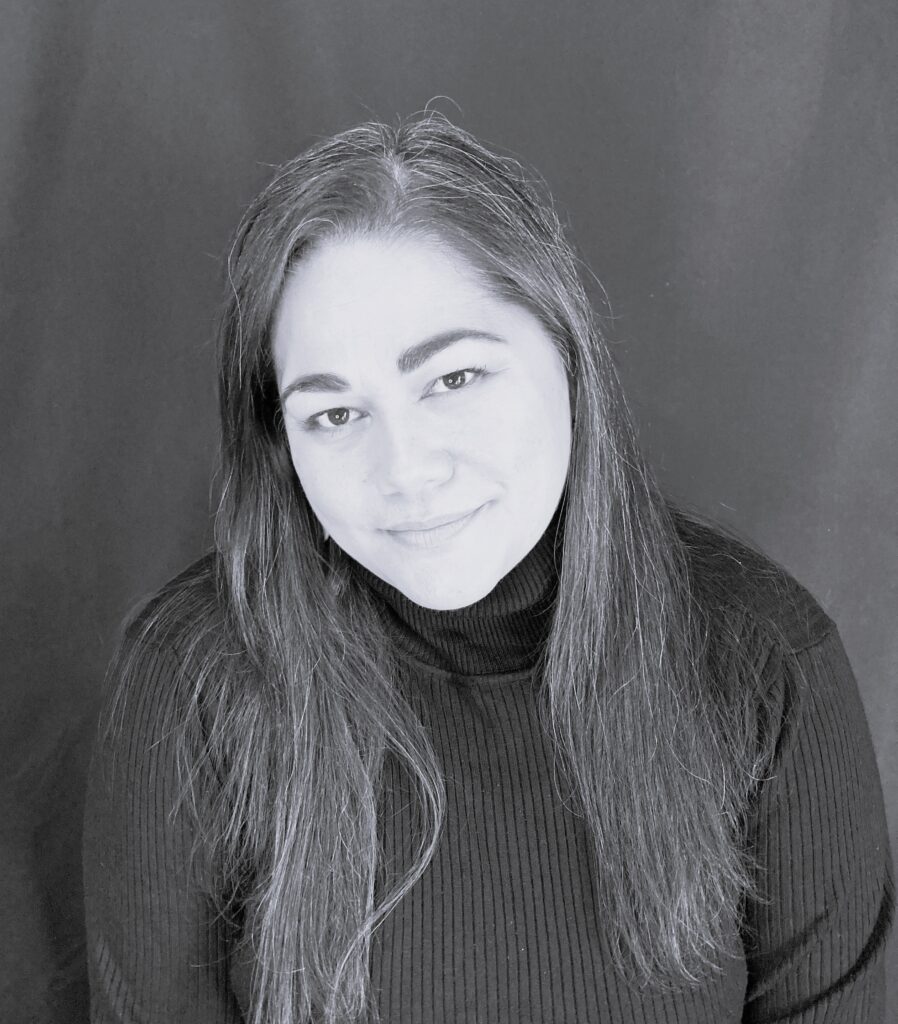 Melissa Llanes Brownlee
Melissa Llanes Brownlee (she/her), a native Hawaiian writer, living in Japan, has work published or forthcoming in Smokelong Quarterly, Cheap Pop, The Razor, Ruby Literature, Milk Candy Review, Cotton Xenomorph, Lost Balloon, Best Small Fictions 2021, and Best Microfiction 2022. Read Hard Skin, her short story collection, from Juventud Press. She doodles on Instagram and tweets @lumchanmfa. She posts the occasional ukulele video on Instagram @lumchanukulele and talks story at www.melissallanesbrownlee.com.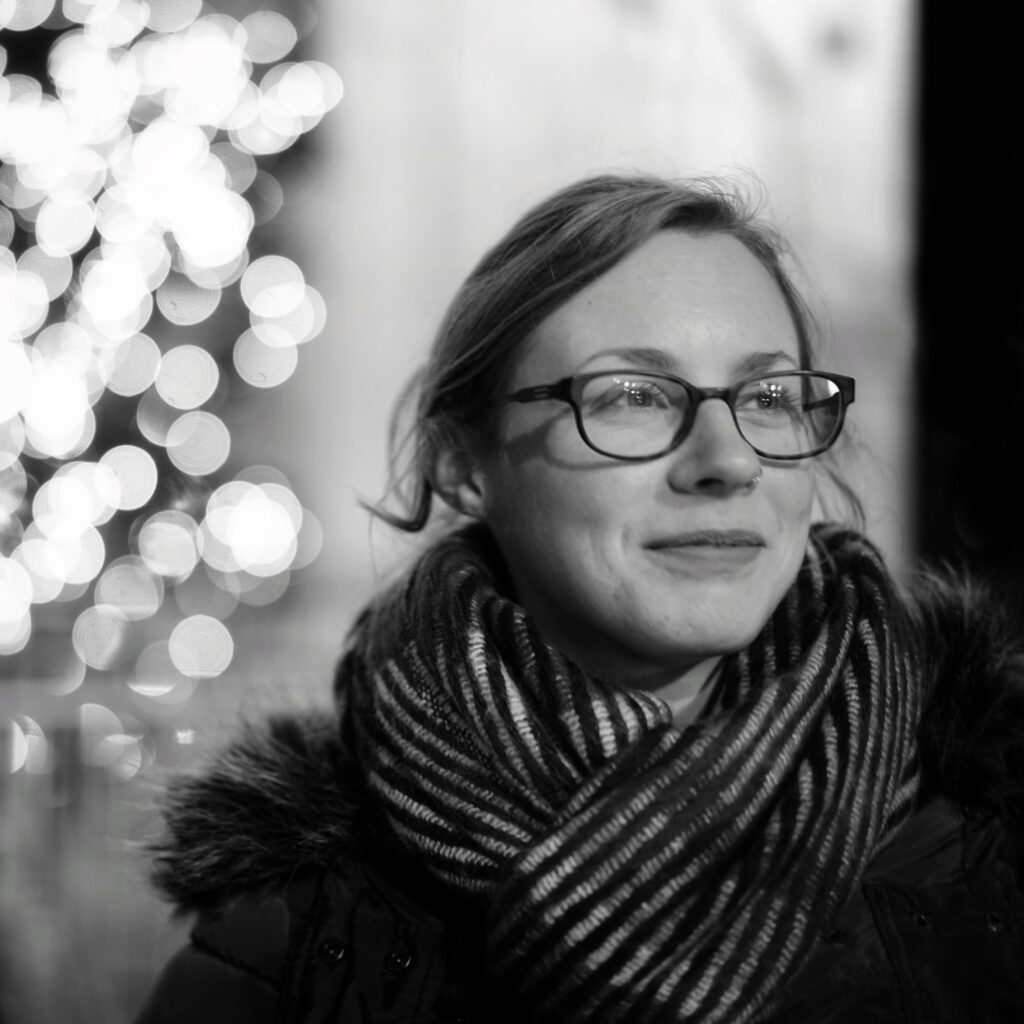 Erin Calabria
Erin Calabria grew up on the edge of a field in rural Western Massachusetts and has since lived in Magdeburg, Germany and New York City. She studied audio storytelling at the Salt Institute for Documentary Studies and is a co-founding editor at Empty House Press, which publishes writing about home, place, and memory. In her spare time, she likes to learn tunes by ear on the piano, fiddle, and tin whistle, or else visit the birds in her neighborhood park. You can read more of her work in Little Fiction, Milk Candy Review, Longleaf Review, Pithead Chapel, and other places.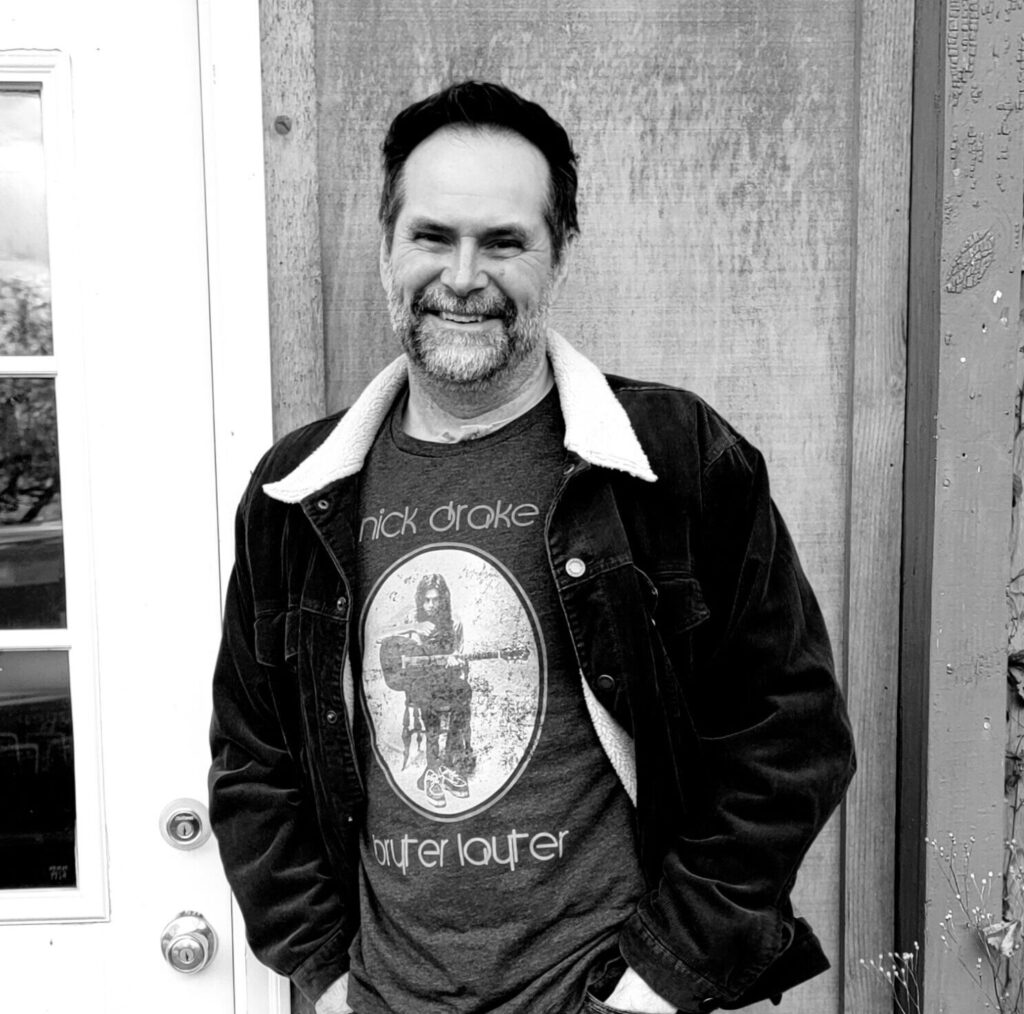 Edward Karshner
Edward Karshner was born in Ross County, Ohio and grew up in the Salt Creek Valley of Southeast Appalachia Ohio which draws together Ross, Hocking, and Pickaway Counties. After earning a Ph.D. in Rhetoric and Philosophy from Bowling Green State University, he began to explore cultural rhetoric as expressed in folklore. His primary interest was how landscape influences folk-ideologies. In the early part of his career, he travelled extensively in China, Slovakia, Austria, and the Czech Republic before spending over a decade working with the Dinè(Navajo). Now, as a Professor of English at Robert Morris University, he has returned to researching, teaching and writing about Appalachian folklore, magic, and mysticism. A 2022 Research Fellow in Folklore at Berea College's Special Collections and Archives, Karshner is the author of "These Stories Sustain Me" in the collection Appalachian Reckoning: A Region Replies to Hillbilly Elegy. His short fiction has appeared in numerous anthologies and is forthcoming in Still: The Journal.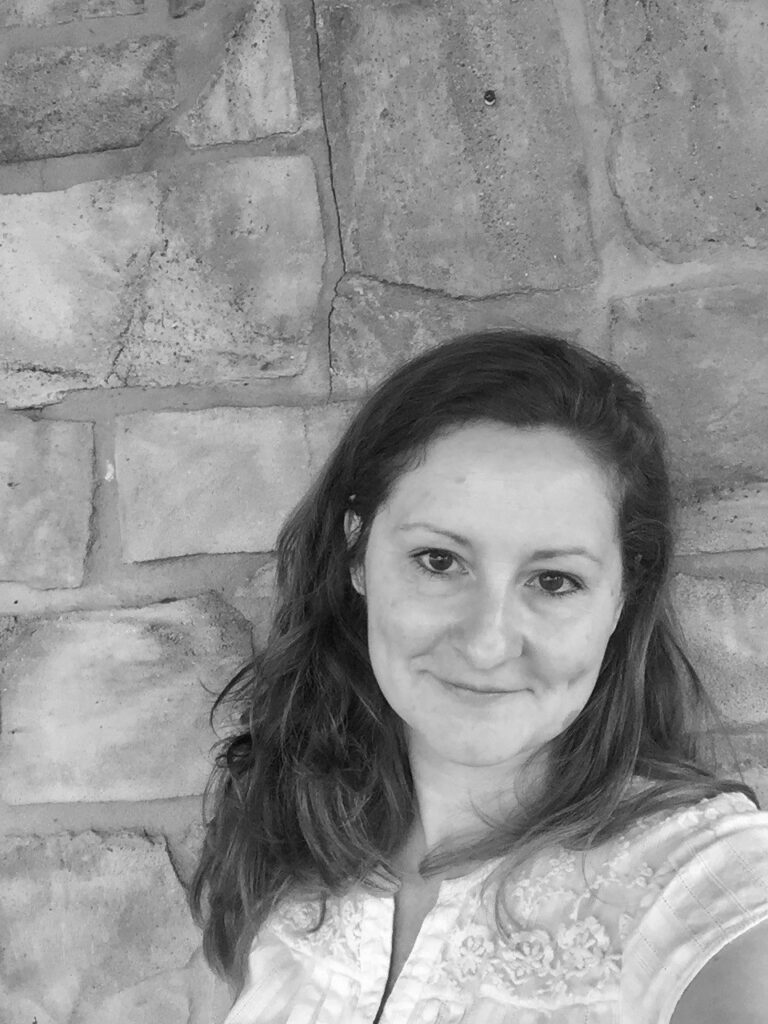 Brandy Renee McCann
Brandy Renee McCann, PhD is a writer and social scientist whose work is focused on life in Appalachia. Her creative work has been published in Reckon Review, Still: The Journal, Change Seven, Pine Mountain Sand & Gravel, The Dead Mule, and other literary venues. Brandy's scholarly, collaborative work on aging in Appalachia can be found in a variety of peer-reviewed journals including the Journals for Gerontology: Social Sciences, Journal of Rural Mental Health, and Journal of Family Issues among others. Brandy is a research associate and project coordinator at the Center for Gerontology at Virginia Tech. To learn more about the family caregiving research in which she's currently involved, visit here: https://careex.isce.vt.edu. Her social media handle is appalbrandy.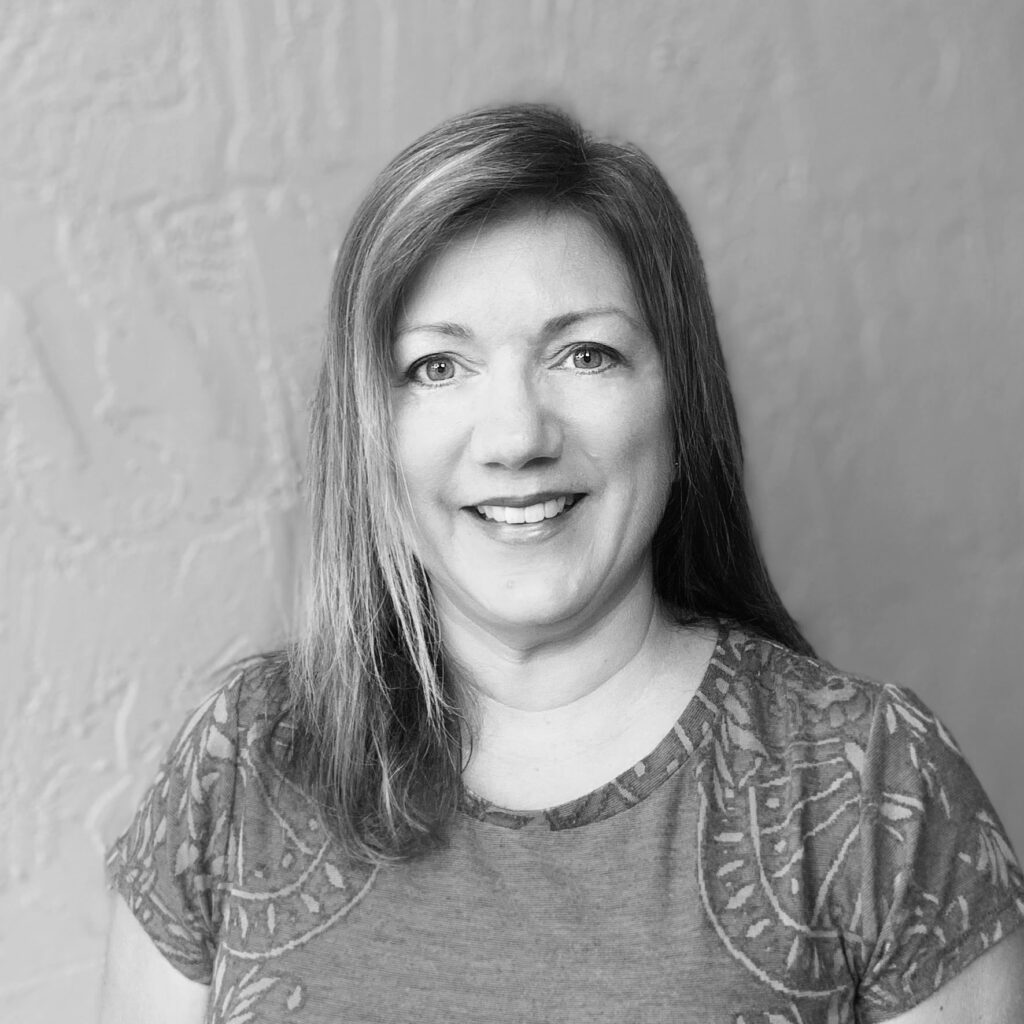 Valerie Peralta
Valerie Peralta is an intermittent practitioner of just about everything she does striving to be more tortoise and less hare. After copy editing for two decades, she's finally trusting her own words on the page. She earned an MFA in creative writing from Fairfield University; her work has been published by The Blended Future Project and is forthcoming in Heart Balm. She lives in South Florida within running distance of the Everglades.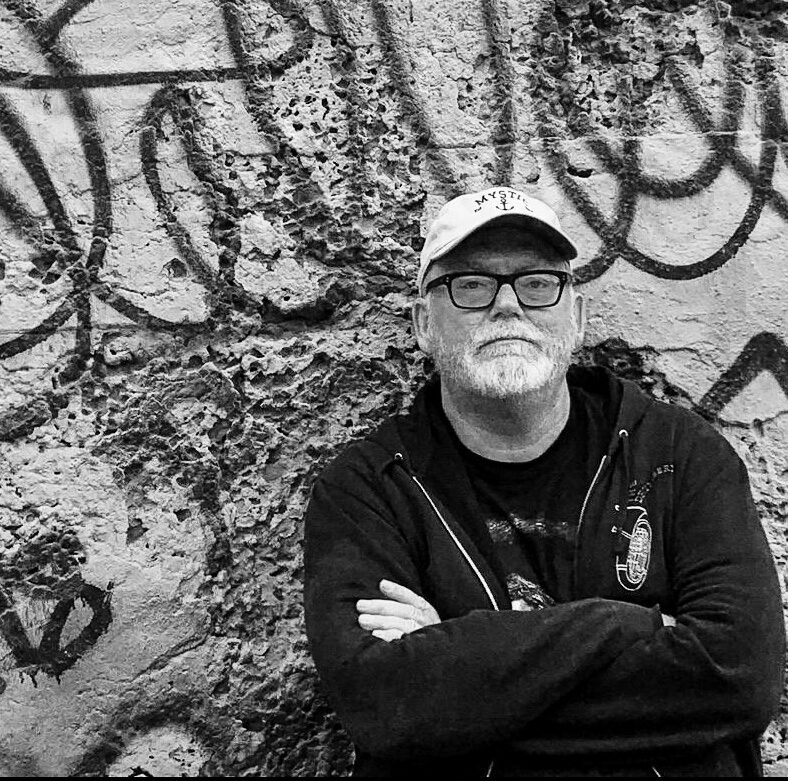 Stuart Phillips
Stuart Phillips is an expatriate Mississippian, former Army officer, and recovering lawyer who now lives and writes in the Mohawk Valley of New York. A graduate of Ole Miss, Pepperdine (JD) and Fairfield University (MFA), Stuart is slowly driving himself mad with revisions on The Great Southern Novel. You can follow his descent at stuartphillips.work or on Instagram @deltawriter12.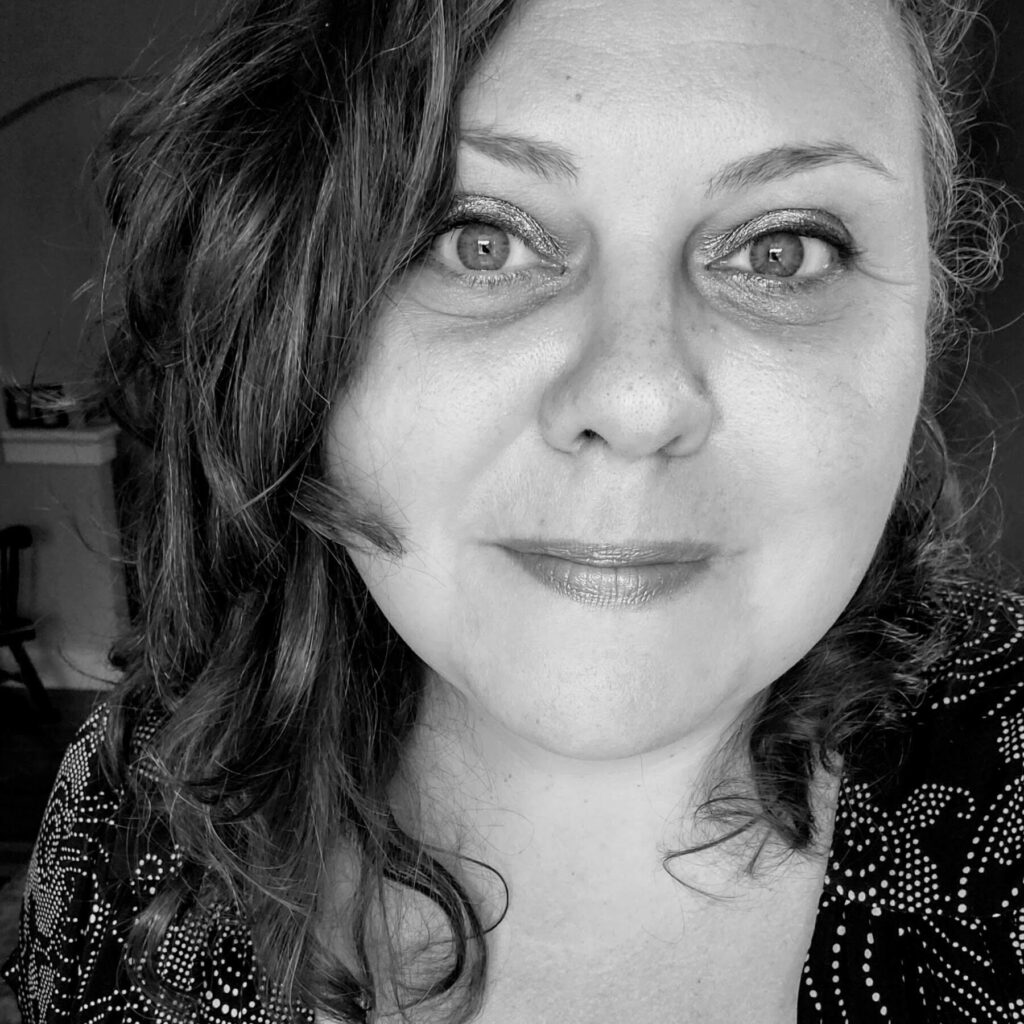 Michaella Thornton
Michaella Thornton learned how to bake at the hips of her mother and her grandmother Anna Lee. A lifetime ago, she baked professionally before realizing baker's hours require early mornings. Kella's prose has been featured in Brevity, Essay Daily, Fractured Lit, Hobart After Dark, Reckon Review, New South, Southeast Review, among others, and her writing has been nominated for a James Beard award and Best of the Net. Many moons ago, Kella received her MFA in creative nonfiction from the University of Arizona. She lives in St. Louis, Missouri with her daughter.
---
First Readers
---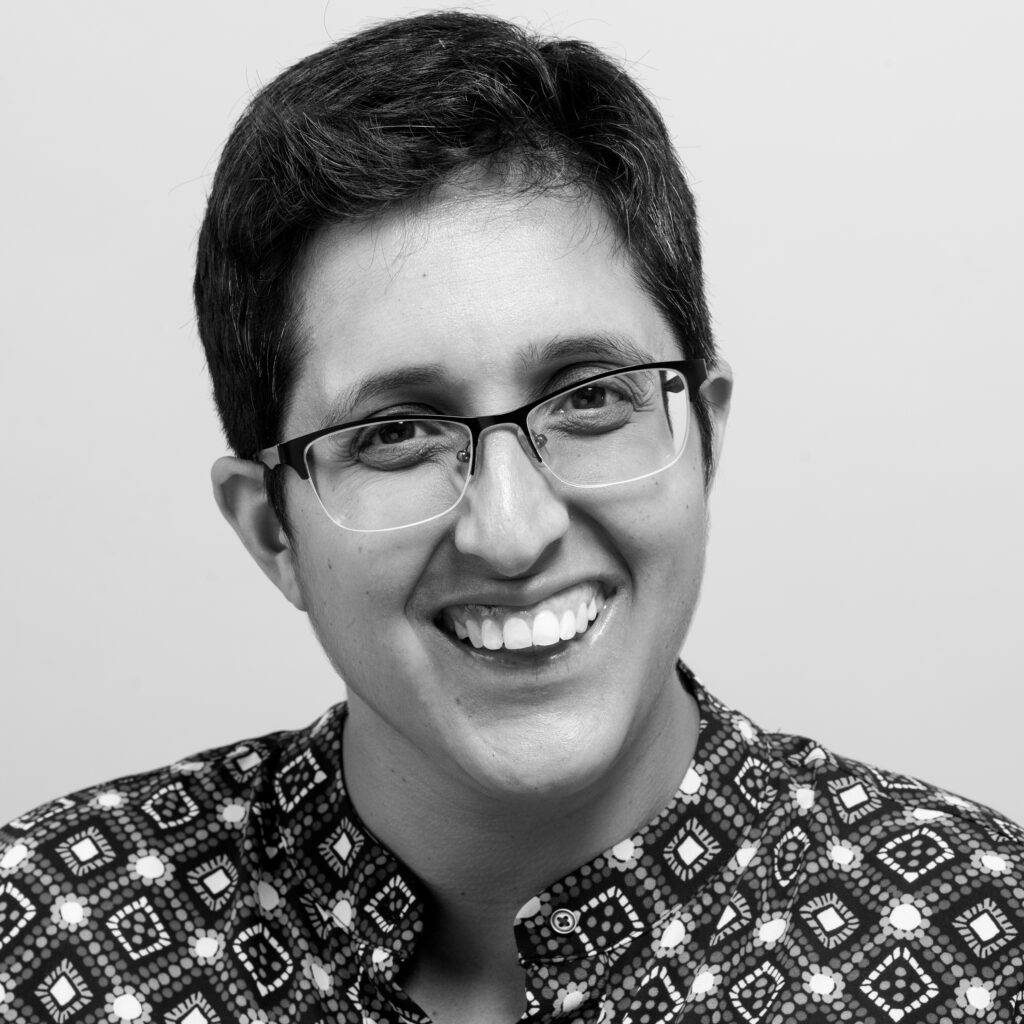 Neema Avashia
Neema Avashia is the daughter of Indian immigrants, and was born and raised in southern West Virginia. She has been an educator and activist in the Boston Public Schools since 2003, and was named a City of Boston Educator of the Year in 2013. Her first book, Another Appalachia: Coming Up Queer and Indian in a Mountain Place, was published by West Virginia University Press in March. It has been called "A timely collection that begins to fill the gap in literature focused mainly on the white male experience" by Ms. Magazine, and "A graceful exploration of identity, community, and contradictions," by Scalawag. She lives in Boston with her partner, Laura, and her daughter, Kahani.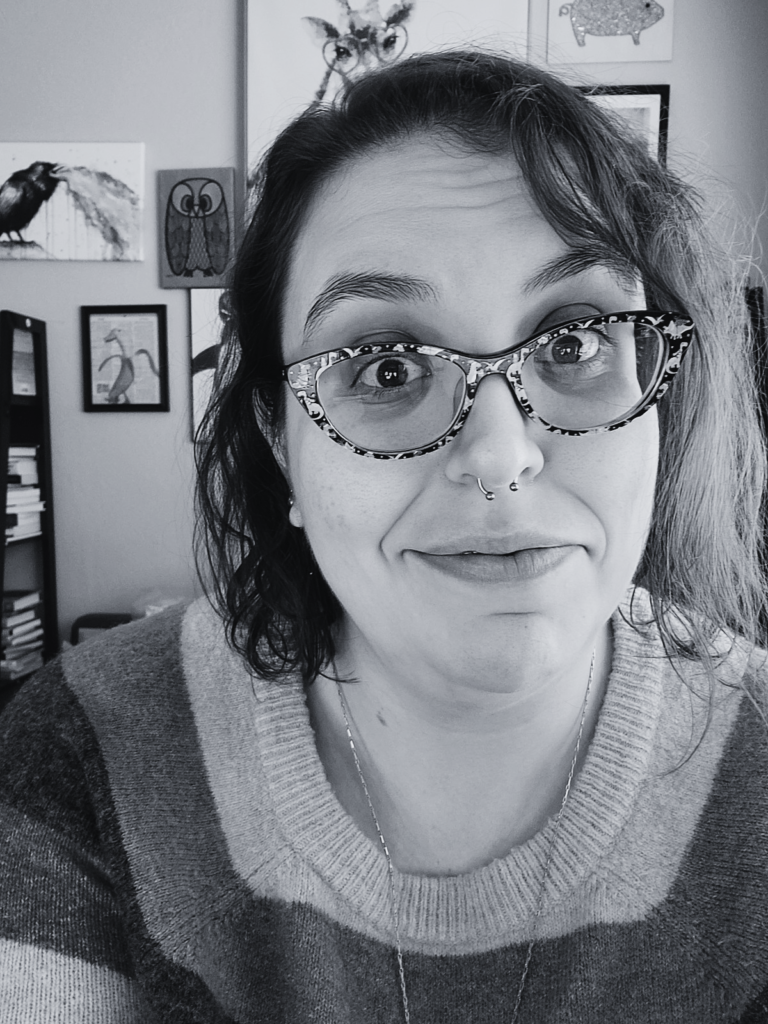 Megan Cannella
Megan Cannella (she/they) is a neurodivergent Midwestern transplant currently living in Nevada. She's been nominated for the Pushcart Prize and Best of the Net. Her chapbooks, I Redact You, Too (Alien Buddha Press 2022) and Confrontational Crotch and Other Real Housewives Musings (Daily Drunk Press 2021), are out now and available at https://linktr.ee/mcannella. Their latest chapbook Eldest Daughter: A Break-up Story is forthcoming from Porkbelly Press. She has poetry and prose published across the internet. Megan has worked in education and writing for as long as they can remember. When not reading or writing, she's probably collecting craft supplies and crafting hot takes about reality tv and trauma. You can find Megan on Twitter @megancannella and on Instagram @meeeeegancan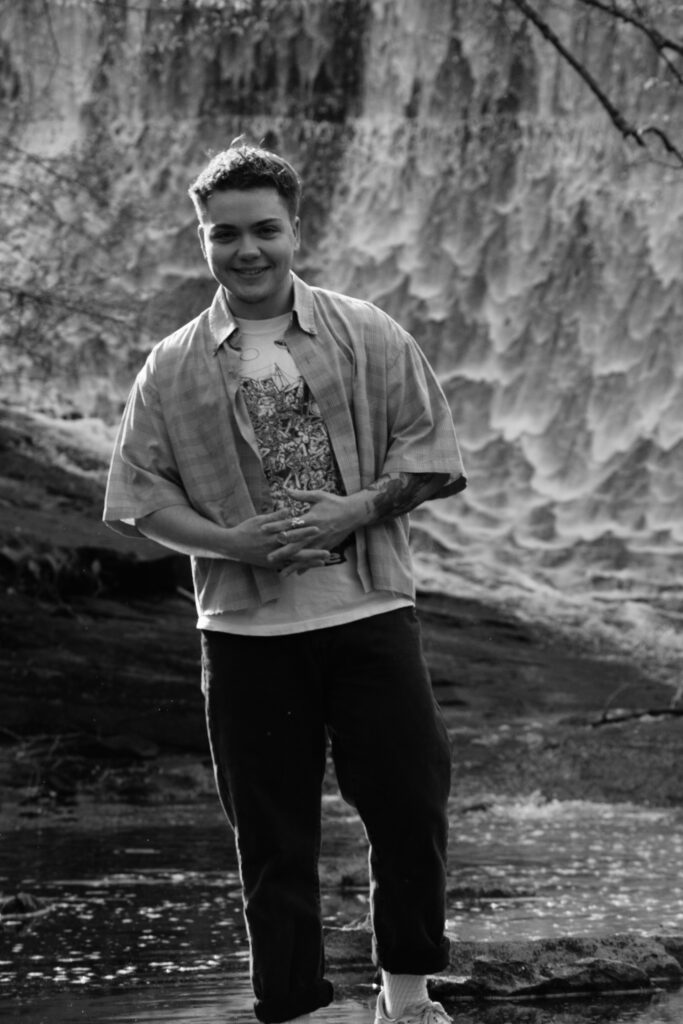 Leo Coffey
Leo Coffey is a trans fiction writer born and raised in Southern Appalachia. His creative work engages with class distinctions, gender identity and sexuality, the tension between memory and reality, and the beauty of rural life. He earned his BA in Creative Writing from the University of North Carolina Asheville. His work has appeared in Hawaii Pacific Review, Headwaters, and is forthcoming in Appalachian Review. He currently lives with his partner in Knoxville, Tennessee, where he works as a bookseller at Union Ave Books.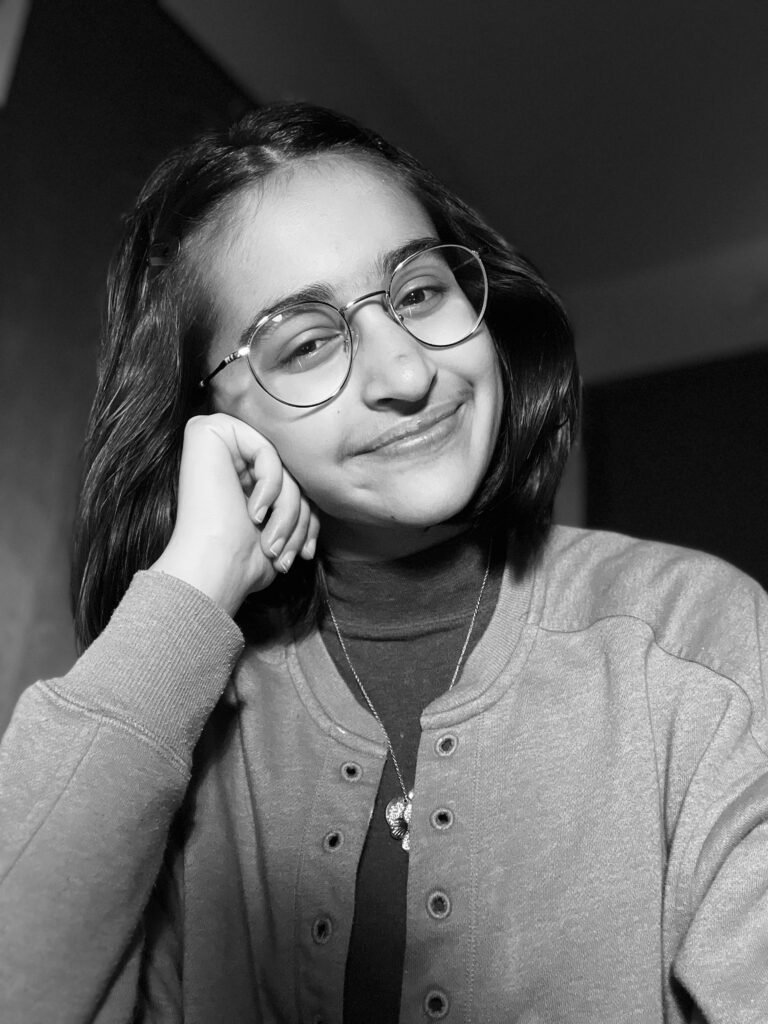 Snigdha Garud
Snigdha Garud is eighteen and still rummaging through life's treasures. Her work has appeared or is forthcoming in Honey Literary, Paranoid Tree, Beaver Magazine, CUTBOW Quarterly, and more. In her free time, Snigdha enjoys watching sunrises, sunsets, and everything in between. You can find her on twitter @coniferousyeti.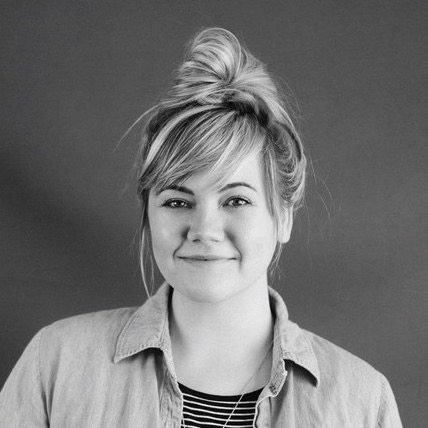 Emma Hamilton
Emma Hamilton is working toward her M.A. in English at Western Carolina University, where she teaches first-year composition. She is Co-editor in Chief of WCU's graduate literary magazine, Yonder. Her work has appeared in 30 N and Papercut.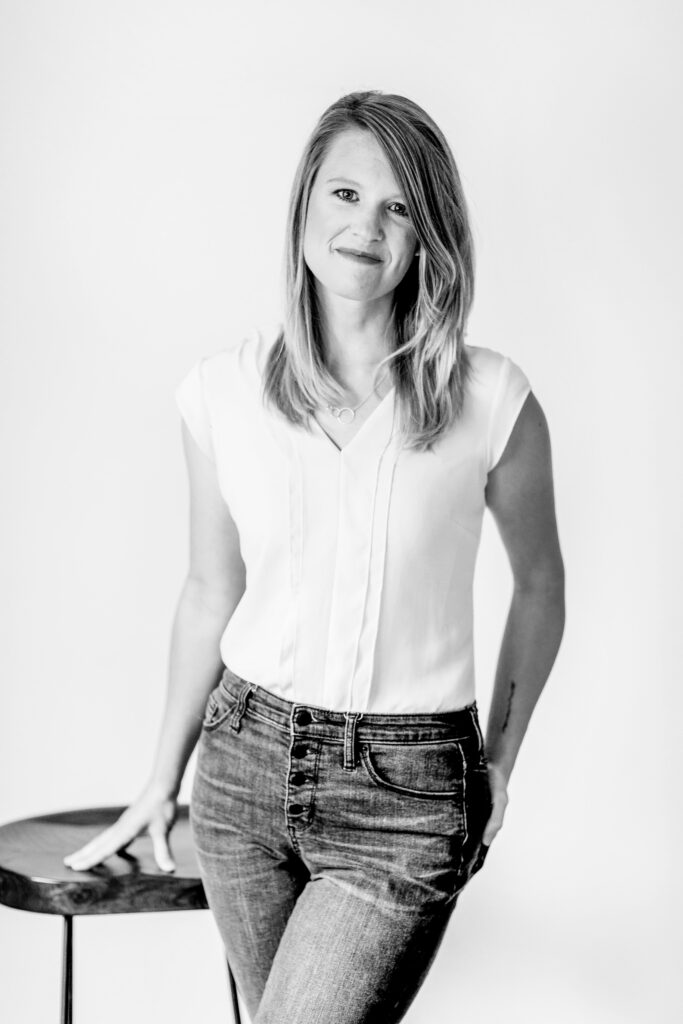 Meghan Harrison
Meghan Harrison (she/her) is a Graduate Student at Western Carolina University, working towards obtaining her Masters in English with a concentration in Creative Writing. When she's not writing stories with words, she is telling love stories as a wedding photographer. She loves living in the Smoky Mountains with her husband, three kids, two dogs, two chickens, and one cat.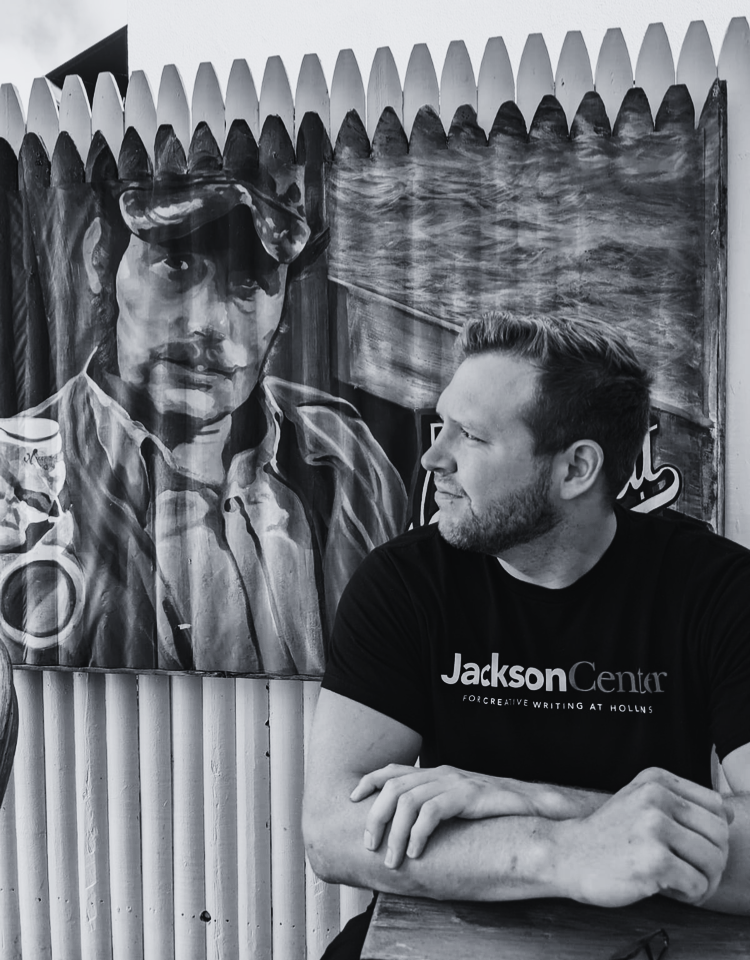 Pat Jameson
Pat Jameson is a writer from Pennsylvania, now based in Roanoke, VA. He is currently working towards his MFA in fiction writing at Hollins University. His work has appeared or is forthcoming in SmokeLong Quarterly, X-R-A-Y, and BULL, among others. His story "Death Drive" was a finalist for the 2022 SmokeLong Quarterly Flash Fiction Award. Find him on Twitter @jameson_pat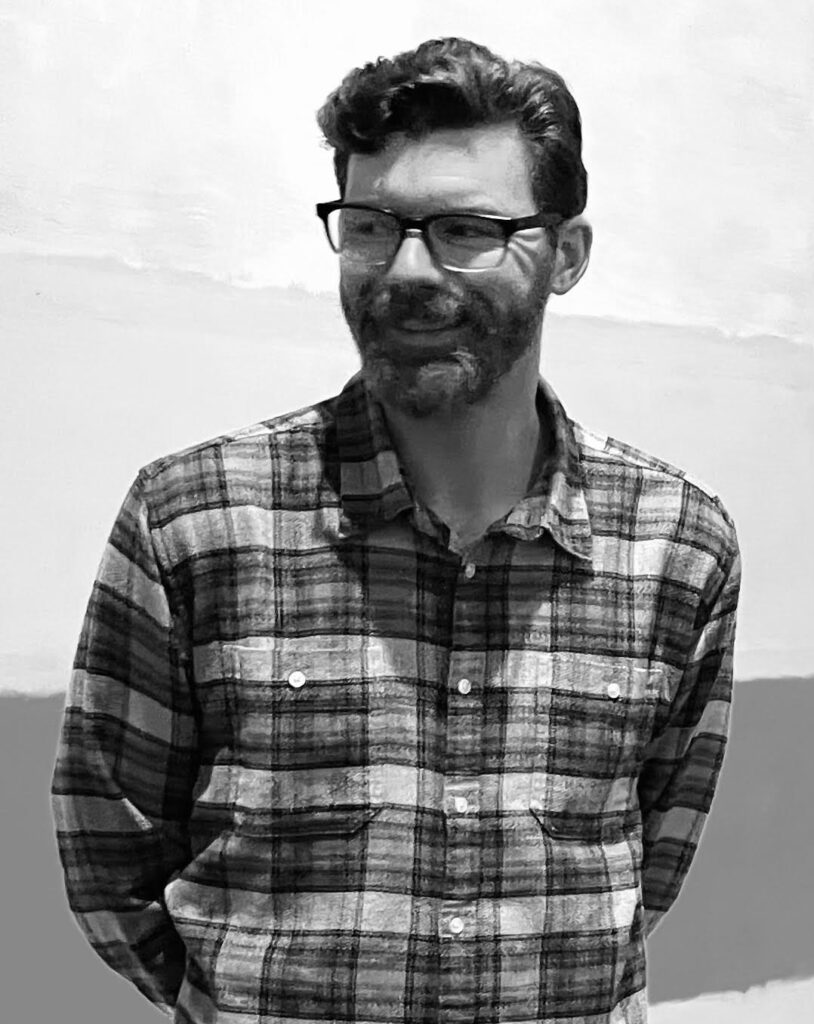 Scott Mitchel May
Scott Mitchel May is a writer living in Madison, WI. His work has appeared in Bending Genres, WAS, HAD, Maudlin Hause, Rejection Letters, Misery Tourism, and The Bear Creek Gazzette, among others. He was the winner of the 2019 UW, Madison Writers' Institute Poem or Page Competition in the category of literary fiction and he was shortlisted for the 2022 Santa Fe Writers' Project Literary Award. He is the author of the novels Breakneck: Or, it happened once in America (Anxiety Press 23) and Awful People: A ghost story (Bear Creek Press 23). He holds a GED from the Wisconsin Department of Public Instruction and a BS in English Literature from Edgewood College. He tweets @smitchelmay.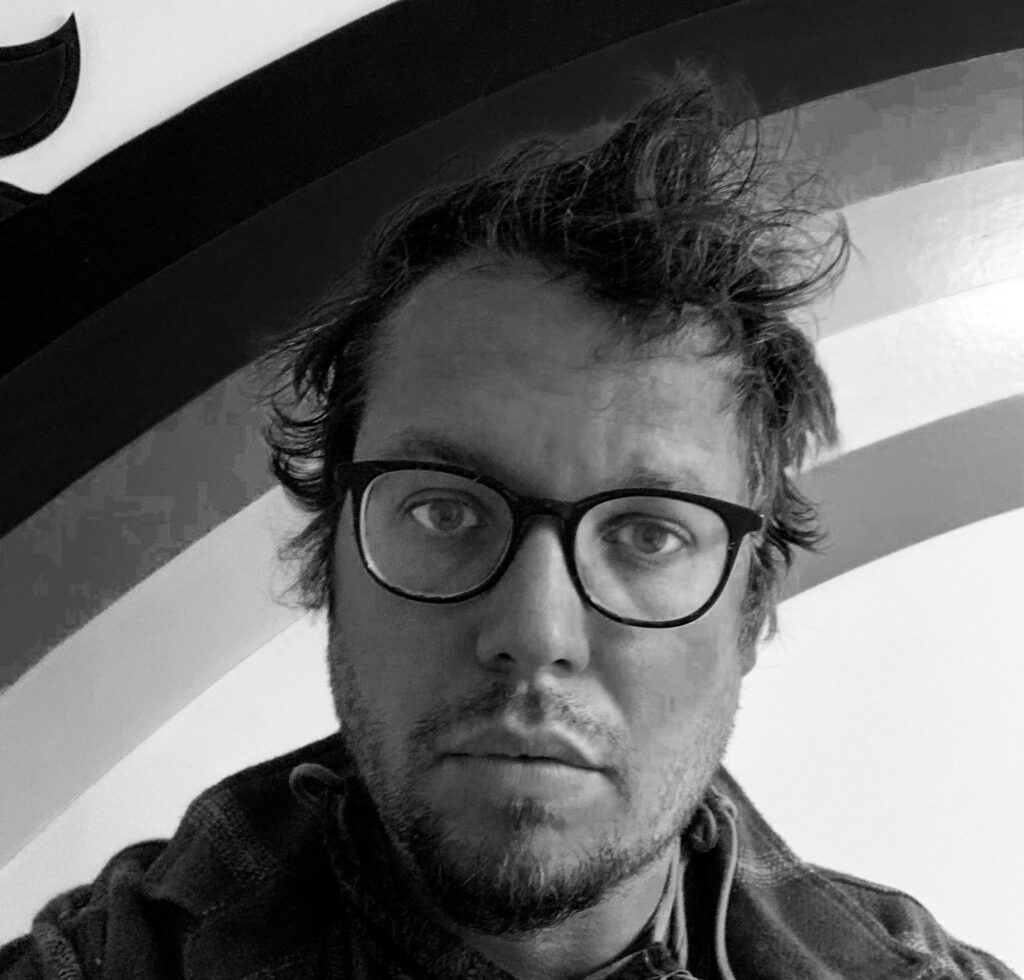 Mason Parker
Mason Parker is an Okie-born, Montana-based writer. His work has been featured in X-R-A-Y, BULL, the International Journal of Wilderness, and Cowboy Jamboree, among others. His short story "My Child, Leviathan" won the Bear Creek Gazette writing competition. His first book Until the Red Swallows It All (Trident Press, 2022) was an Oklahoma bestseller. He is the former poetry editor at Camas magazine, and he holds an MS in environmental studies from the University of Montana. In his free time, he enjoys wandering aimlessly through the Selway-Bitterroot Wilderness with his partner and two dogs.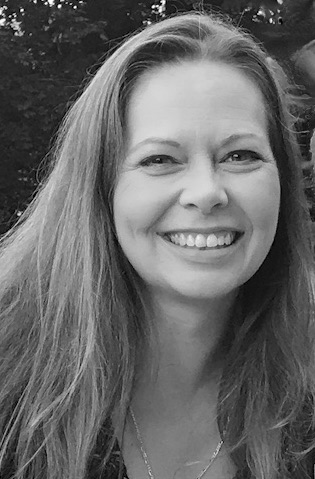 Cheryl Skory Suma
Cheryl Skory Suma has a MHSc Speech-Language Pathology and an HBSc Psychology. After suffering a Traumatic Brain Injury, she left the Canadian rehabilitation services company she'd founded and returned to her first love, writing, as part of her recovery process. Cheryl's fiction, creative nonfiction and poetry have appeared in US, UK and Canadian publications, including Barren Magazine, The Santa Fe Writers' Project, Exposition Review, Reckon Review, Longridge Review, National Flash Fiction Day, Fatal Flaw Literary, Blank Spaces Magazine, Pulp Literature and others. Her work placed in thirty-one competitions across 2019-22. Cheryl has a multiethnic background (Cree Aboriginal/Inuit, Ukrainian/British), is married, and has two adult children and one very spoiled dog. When not writing, she loves the art of gourmet cooking. Cheryl still resides on Twitter @cherylskorysuma, searching for the next great read.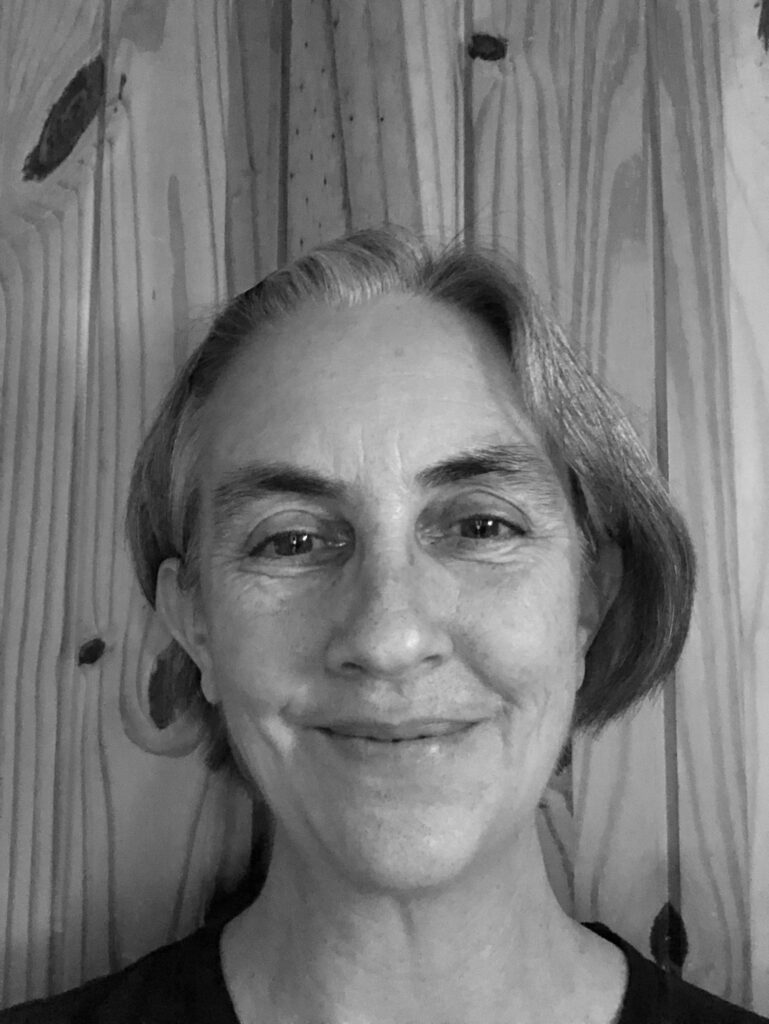 Ilyn Welch
Ilyn Welch (she/her) resides in the Inland Empire of Southern California with extended family and beloved dogs. Her work has been published with PANK, Shotgun Honey, Pomona Valley Review, and in Step Into the Light, a Bag of Bones Press Anthology. Connect with @IlynWelch Twitter.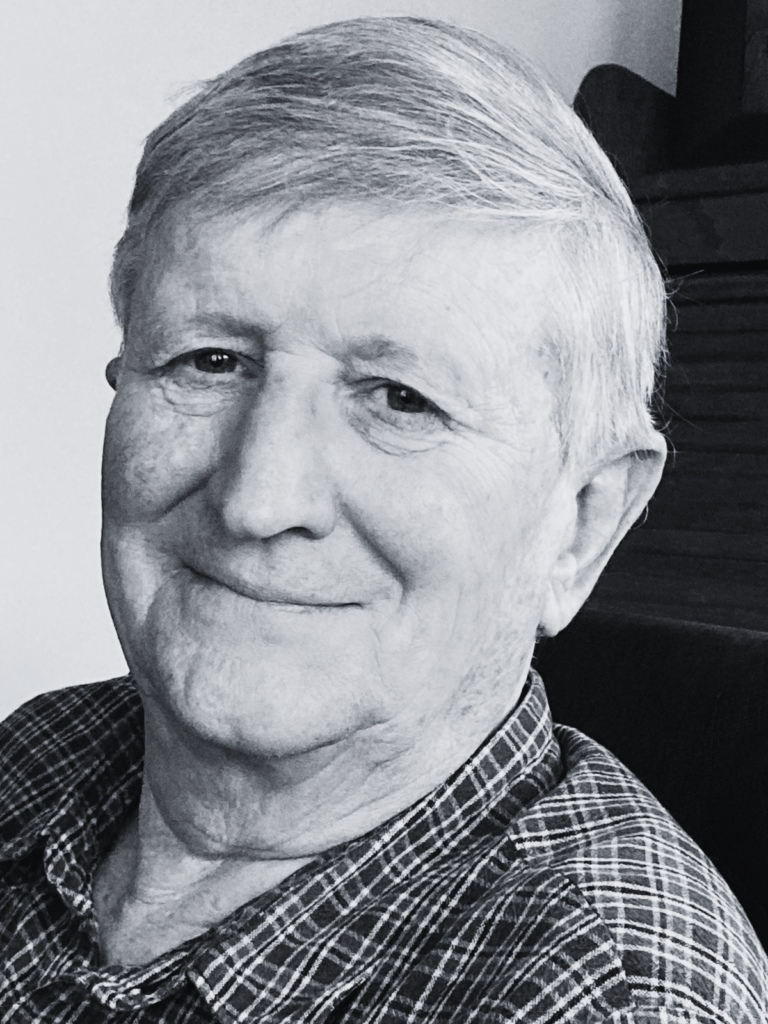 George Wood
George Wood lives in the small Appalachian town of Amesville, Ohio. He has retired from a 40 plus year career as a public-school educator having taught in secondary schools and at the university level. He concluded his career as high school principal and superintendent in the rural, Federal Hocking School District. In addition to his books and articles on education, he has had pieces on travel published in ROVA and Roadtrippers and fiction published in Reckon Review. He directs the Amesville Writers' Workshop and plays drums in the country-honky/tonk-swing band The Ames Bern Ridge Rounders. His current work is a fictional study of a small town, its residents, and the goodness that can be found there.
---
Regular Reviewers
---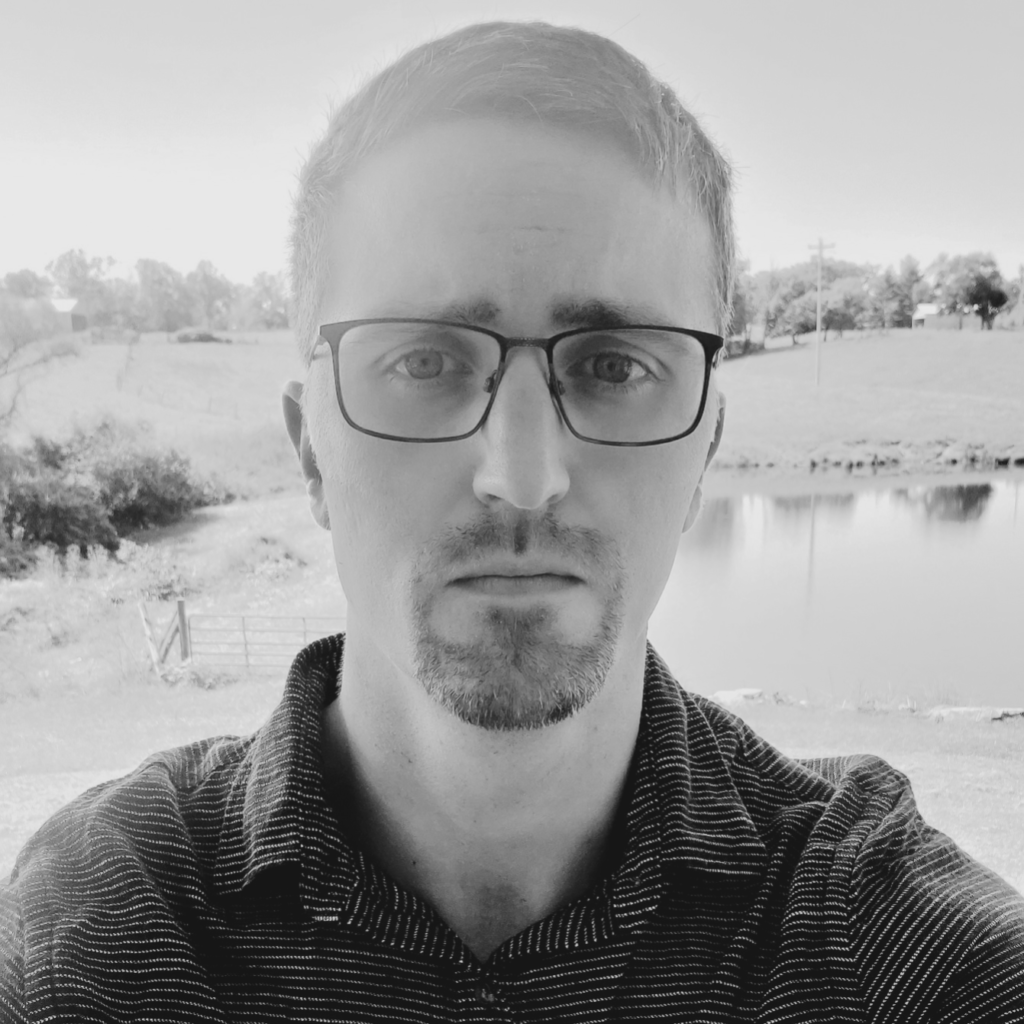 Justin Lee
Justin Lee lives with his family in East Tennessee. He is an Ex-Correctional Officer and is currently working towards becoming a Social Worker. His fiction has appeared in Punk Noir Magazine.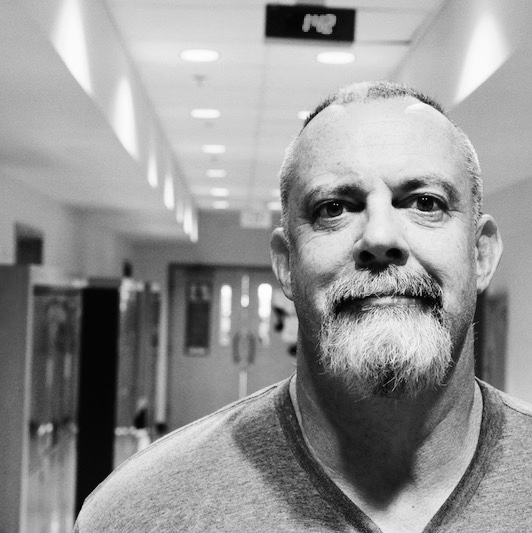 Chris McGinley
Chris McGinley is the author of Coal Black (Shotgun Honey Books, 2019). He also writes for LitHub and other outlets. He lives with his wife in Lexington, KY, where he teaches middle school.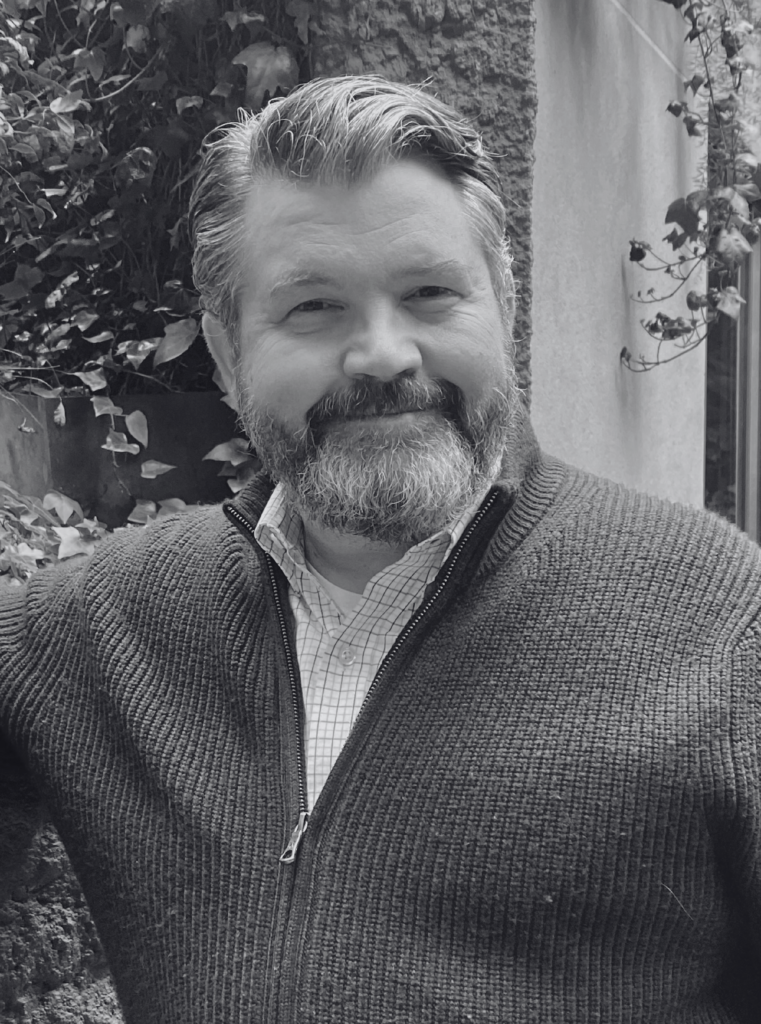 Jon Sokol
Jon Sokol is a writer, forester, traveler, and typewriter enthusiast. He lives in Northeast Georgia with his wife, Karen. He mostly writes fiction often drifting toward southern gothic and his fascination with all things peculiar. Jon's short stories, essays, and book reviews have appeared in the James Dickey Review, Gray's Sporting Journal, Southern Literary Review, Well Read Magazine, Gutwrench Journal, Reckon Review, Cowboy Jamboree, The Dead Mule School of Southern Literature, and other journals and anthologies. In 2021, he graduated from Reinhardt University with an MFA in Creative Writing. Jon can be found online at www.jonsokol.com and @JonSokolWriter on Twitter.
---
Former Columnists
---