A Review of Addie Tsai's Unwieldy Creatures
By Alex Carrigan
Humanity has been caught in a cycle of creation and destruction since the beginning of time. We have many tales of humans being consumed by their creations or their creations causing death and destruction in the wake of their creator's ideal. Whether it's Pygmalion creating the perfect woman or Dr. Jekyll's experiment depriving him of his humanity, this cycle has been explored in numerous ways. One of the most important works of this phenomenon is Mary Shelley's Frankenstein, a timeless masterpiece which has been examined in numerous time periods and cultural contexts. But where can the Frankenstein story go in the 2020s?
Addie Tsai presents a new version of the Frankenstein tale in their novel, Unwieldy Creatures (Jaded Ibis Press). Set in the modern day, Tsai's novel takes the Frankenstein story but adds new perspectives and context to the tale, creating a version that's queer, female-driven, biracial, and frightening for all different reasons. The novel follows three POV characters: Plum, a biracial queer woman of Asian descent working for one of the top embryology labs in the world; Dr. Frank, the lab owner, also biracial, queer, and Asian, who is telling Plum about how her playing God has gone horribly wrong; and Ash, the nonbinary creation of Dr. Frank's attempt to create life without sperm and egg.
What's fascinating about this story is that, unlike most modern retellings of classic literature, Unwieldy Creatures exists in a world where Frankenstein is well known. Dr. Frank changed her name to honor the work and establish the work she wanted to do. Characters quote Shelley's text directly throughout the novel. However, while many characters acknowledge the similarities to Shelley's original work, the novel is more interested in showing how the characters, their backgrounds, and their personalities fit into the archetypes of the original work.
At the center of the novel is the relationship and foil between Plum and Dr. Frank. Both are half-Asian, half-white women raised by abusive fathers, who attempted to run away from their home lives, only to face heartbreak and tragedy before they ended up in the same lab. Tsai's novel alternates chapters between the two, revealing parts of their backstory and how both women came into their identities and interests in toxic environments. However, once Ash comes into play, it becomes clear where the separation between the women appears.
Shelley's novel was about a creator abandoning his creation and the toxic relationship that emerged due to the action. Where Victor Frankenstein's passiveness and foolish decision making only caused more death and misery to those around him, Dr. Frank is aware of her toxic environment with her abusive father, passive mother, and adopted brother who slowly becomes corrupted by their father's influence. However, when it comes to science, she allows herself to take on the worst aspects of her environment and only cause chaos because of her refusal to think things through or to learn from the failures of others.
Plum, meanwhile, has had to suffer but find other outlets. Sculpting brought her to her love, Ko, but would fail to satisfy her once Ko abandoned her. Once Plum becomes entangled with Dr. Frank, she begins to be the nurturer she herself always needed. She begins to think about how she can love and be loved in return, especially when confronted with those who could only hurt her in the process.
Tsai's novel uses these added perspectives and contexts to turn the Frankenstein story into one where the cycle of abuse touches on many facets but is difficult to break. Misogyny, homophobia, and racism all shape the characters and are all ways of othering people. While the original story was about the fear of the uncanny, this novel examines how the uncanny can be shaped by prejudice and those who perpetuate it.
Despite the heaviness of the subject, Tsai's novel is completely engrossing. Because more time is dedicated to the characters and how they reach the point of playing God, the impact of Dr. Frank's experiment is given more weight. All the perspective characters present unique narration and have their own flourishes, such as Plum's narration containing lines in Mandarin and Ash's chapters including an Indonesian gender neutral term dia. The reader is presented a story about humanity, but rather than get it lost in the speculative fiction trappings and melodrama, the novel instead makes every human interaction its own meaningful event, while focusing on what makes each character who they are.
Unwieldy Creatures is an incredible work of speculative fiction and human drama. The characters are so rich in their humanity, and Tsai's writing shows a classic story in a fresh, challenging way. It's a novel that asks the reader to think about how we define and build our bodies through our lived experiences, but also asks us to consider the humanity in those around us. This is an engrossing, must-read for any fans of the Frankenstein story and are looking for a new take on the work, especially if they are looking to see how electrified Tsai can make the elements on the slab.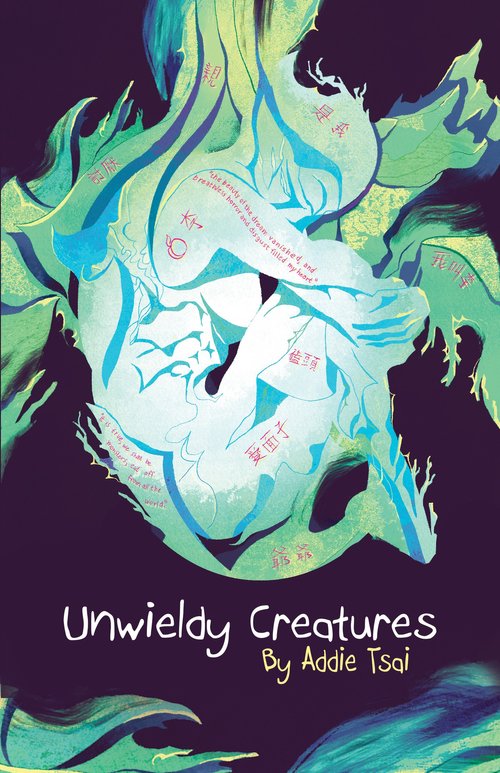 ---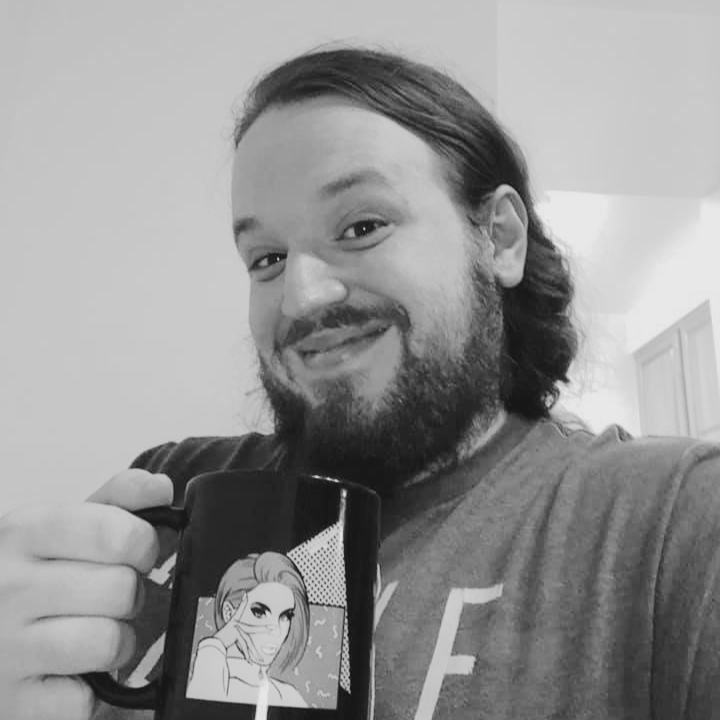 Alex Carrigan
Alex Carrigan (he/him; @carriganak) is an editor, poet, and critic from Virginia. He is the author of "May All Our Pain Be Champagne: A Collection of Real Housewives Twitter Poetry" (Alien Buddha Press, 2022). He has had fiction, poetry, and literary reviews published in Quail Bell Magazine, Lambda Literary Review, Empty Mirror, Gertrude Press, Quarterly West, Sage Cigarettes (Best of the Net Nominee, 2023), 'Stories About Penises' (Guts Publishing, 2019), 'Closet Cases: Queers on What We Wear' (Et Alia Press, 2020), and more. He is also the co-editor of 'Please Welcome to the Stage…: A Drag Literary Anthology' with House of Lobsters Literary. For more, visit https://carriganak.wordpress.com/.