A review of Scott Gould's The Hammerhead Chronicles
By Jon Sokol
Prize-winning author Scott Gould has a unique way of taking diverse characters found in everyday life and shoving them together in unbelievable, yet somehow awkwardly familiar circumstances to create stories filled with wickedly sharp humor, heart-rending grief, and soulful observations on the human condition. The native South Carolinian has authored a collection of short stories, a memoir, and a debut novel all released to critical acclaim. His latest novel, The Hammerhead Chronicles, however, may be his best yet.
The fast-paced story follows Claude, a middle-aged English professor in Upstate South Carolina, whose life and the lives of those around him go in unexpected directions as he cashes in on a mid-life crisis. He best sums up his current miserable situation as a man with a sick wife, a bitchy sister-in-law, a daughter who hates him. A man who works at a "suck ass job at the college" and believes everyone in town "thinks he is a dick." After buying an expensive racing bicycle, Claude finds out that his soon-to-be ex-wife has passed away after a terminal illness. Claude acknowledges how, when taken out of context, his life choices appear to be "cold and borderline brutal." Yet what follows is the tale of a compassionate man who is subject to the unpredictable whims of chance and timing.
Claude's newfound obsession is to become a Hammerhead, a term used by bicyclists to denote a true rider—one whose elitist lifestyle goes beyond spandex and expensive foreign bicycles, a top-level athlete who disdains mediocrity. Despite the fact that he is an overweight heavy drinker, Claude dreams of joining the ranks of the exclusive mountain-climbing road warriors. Nevertheless, reality (in the form of a convertible BMW) hits him after a disappointing attempt to climb Paris Mountain with a group of Hammerheads. The accident marks a turning point in Claude's life and, mysteriously, the lives of those he cares about most.
The cast of characters in the novel consists of a group of memorable, stereotype-defying eccentrics who develop and grow right along with Claude throughout the story. His best friend and drinking buddy, an African-American math professor, discovers his own secret past while plotting his revenge on a racist pair of homosexual twin brothers who semi-secretly pedal Confederate-themed sex toys out of their otherwise benign bookstore. His daughter, an angsty teen whose boyfriend is the leader of a white supremacist youth group, tries to navigate the chasm between childhood and maturity. And his sister-in-law law, who is in a loveless marriage with a cheating husband, comes to realize that happiness can actually come from inside ourselves and from those around us.  Two of the more insightful characters in the novel are LeJeune, a bartender who wears her tough talking façade as a mask to conceal her compassion and loneliness, and Peg, Claude's deceased wife who casually observes from the afterlife the drama and calamity that surrounds Claude.
Most of the novel is written in the first person from the point of view of several characters with the exception of the main character, Claude. His is told in the second person – typically a difficult thing for a writer to pull off and generally something most writers tend to avoid. But, Gould accomplishes it adroitly, and the result is a satisfyingly immersive experience for the reader. For example, when retelling how they learned of Peg's terminal prognosis, Claude – as narrator – conveys how he thinks those around him perceive him.
"But when that diagnosis arrived months later—and yes, even though you were separated at that time, you sat right there with her when the doctor, a medical automaton with the personality of a soup ladle, reported the grim news—and people began to find out about her illness, they branded you, gave you a new identity. You were immediately The Man Who Cut and Ran When His Tiny Wife Got Sick."
Gould's scenes are well-crafted shorts that burrow inside each character's thoughts in spectacularly unreliable accounts. With poor dead Peg's all-seeing play-by-play descriptions and backstory exposition, all of the individual observations come together in a cohesive, engaging story. There are several passages that confront uncomfortable situations with both dignity and irreverent humor which blend together to create a realistic but entertaining introspection.
Through his characters, Gould explores themes such as coping with grief, racism, homophobia, self-realization, the unreliability of outward appearances, and finding redemption and happiness through community. The Hammerhead Chronicles is a distinctively southern novel by an artist who is confident in his power of observation and ability to craft a narrative that can both touch hearts and elicit eye-watering comedy. The past few years have been prolific ones for Scott Gould, and it has been enjoyable as a reader to ride along with him as he ascends to the list of must-read southern authors.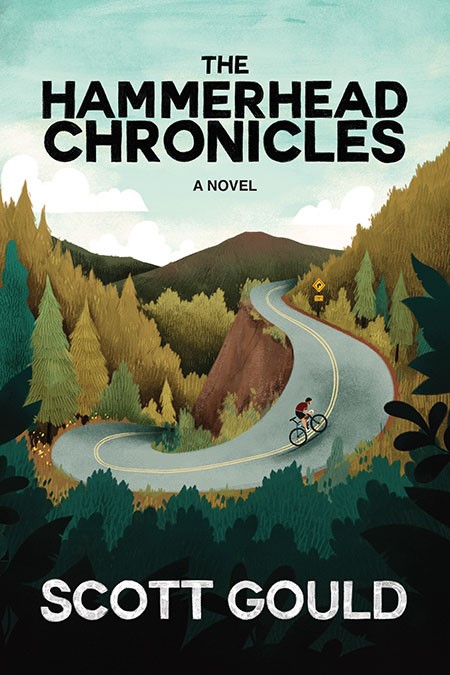 ---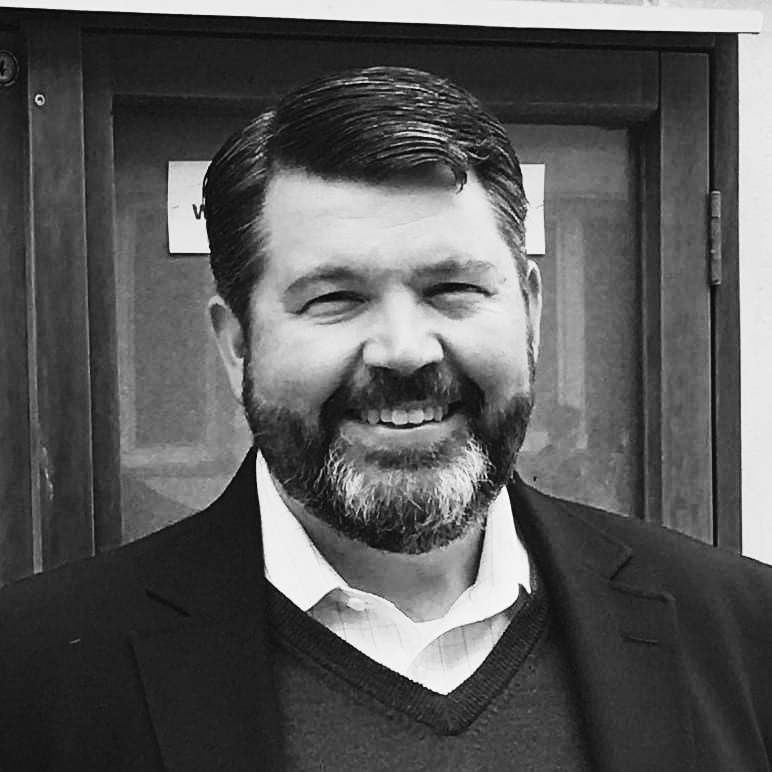 Jon Sokol
Jon Sokol is a writer, forester, traveler, and furniture-maker. He lives in Northeast Georgia with his wife, Karen. He mostly writes fiction often drifting toward southern gothic and his fascination with all things peculiar. Jon's work has appeared in the James Dickey Review, Gray's Sporting Journal, Southern Literary Review, Gutwrench Journal, The Dead Mule School of Southern Literature, and other journals and anthologies. In 2021, he graduated from Reinhardt University with an MFA in Creative Writing. Jon can be found online at www.jonsokol.com and @JonSokolWriter on Twitter.