By Melissa Llanes Brownlee
I am not a gamer. Not really. But I do play video games during my free time.
And when I say video games, I mean those Triple A, holy crap, they are shooting at me, and I have to also manage my resources, and why am I doing this to myself, and how is this relaxing kind of games.
What does this have to do with my writing? A lot. More than I would have thought, to be honest.
The oldest memory I have of playing video games is at my aunt's house in Ka'u – she had an Atari, a black monolith lined in fake wood. What stays with me the most, besides the fact that my aunt let me have cocoa with buttered creme crackers in front of the TV while I played, was that I could control what was happening in front of me…on the TV. There were these little characters moving, searching, fighting, and they were all essentially me.
As you may know, I'm an 80s kid and, even in my small little fishing village of Kona, we had at least one arcade. A dark den lined in neon, a cool reprieve from the sun, where I would proudly hand over my straight A report card for my free 25 tokens every school quarter.
My favorite game to play was Buck Rogers: Planet of Zoom. I'd sit in the hard boxy seat and fly my ship around and over obstacles, trying to make that token last as long as possible. That was the secret to playing in arcades, finding the games where that quarter would last.
As I got older, arcades became places to hang out, to see or be seen, boys jockeying for position at Street Fighter or Mortal Kombat, girls huddling in groups, cheering them on. I dabbled a little in Street Fighter, Chun Li's Spinning Bird Kick and Lightning Kick were my go-to's but showing up boys at the arcade wasn't really the thing to do.
Along the way, I also learned about PC gaming. I had neither a console nor a computer growing up, but I did have friends and teachers. I played text-based games like Zork and Amnesia, where you typed in commands; a choose-your-own adventure on a computer screen.
My first PC was a wedding gift, and guess what game I played? Myst. Yep, a click-based game where I solved puzzles and unraveled a story. Atmospheric music, unusual worlds, riddles all developing this narrative for me to enjoy or to slam the mouse down in frustration.
Since then, I have had all of the PlayStations (even the 5 which took 3 years to get because I REFUSED to pay scalpers for their thievery), the Sega Genesis and Saturn, the Nintendo 64, DS, Wii, and Switch, and the Xbox. I even have a Steam account for PC games even though I no longer have a PC that can play most games. And let's not forget smartphones/tablets which also allow easy gaming on the go.
This makes me sound like more of a gamer than I really was. I dabbled. I liked puzzle games, crosswords, games where things weren't trying to kill me but a lot of those lacked the richness of Myst or the depth of Zork. I wanted stories I could play.
So, I dipped my toes into the shallow end with the Uncharted series, and then the Tomb Raider series – both offering me puzzles to solve and stories to discover while learning how to fire a weapon or take down a target stealthily.
I moved up to the Last of Us which was the first time I remember crying during a video game. That's powerful storytelling when you can capture your audience, make them identify with a character, and kill that character off before the main game even starts.
Then, I played Red Dead Redemption 2, an open world game and the first game where I felt completely engrossed in the main character, the choices I made, and the multiple storylines woven by the writers and creators.
What does all of this gaming have to do with writing? Gaming offers us storytelling, character development, and so much more.
Instead of picking up a book, I can immerse myself in the world of an outlaw (RDR2) at the turn of the last century. Instead of watching the latest sci-fi show, I can be the main character of my very own space opera (Mass Effect Legendary Edition – choices really do affect outcomes – most of the time).
I can play a cat among robots (Stray – highly recommend) in a post-apocalyptic world. I can live through someone's life by unpacking their boxes every time they move to someplace new (Unpacking – super chill and a very beautiful story told through the items of the character and each place they move into). I can play with my husband as we navigate a relationship in trouble (It Takes Two – awesome game play but some really emotionally hard sections, so be careful).
I love all of these stories and I get to be a part of them.
So, what's the most important reason why I play video games? It helps me with burnout.
Recently, I forced myself to complete the first draft of my novel over the course of a month or so, and it about killed me creatively. I haven't touched it since then.
I needed to give myself space from it so I dived into Mass Effect, allowing the story of Commander Shepard to fill me back up, giving me time to recover as I learned about a universe on the brink of extinction, again.
Unlike reading a book or watching a series/movie, I can still be an active participant in the story around me. I can still be creative.
When I finish ME3, I hope that I will be able to go back to my novel, and when I get burnt out again, I have God of War and God of War: Ragnorak waiting for me.
---
Bonus Prompt: Write about your first gaming experience. Was it in an arcade? Your friend's living room? On a Commodore 64? A Nintendo DS? What were you eating, drinking? What were the smells, sights, sensations? Did the game have a story? Keep it under 300 words if you can. No worries if you can't.
Bonus Bonus Prompt: Take a break from writing and find a new game (or an old one) and play it! Try a new genre. If you like word games, try a puzzle game. If you like first person shooters, try a role-playing game. Let the narrative inspire your writing!
Mahalo Nui Loa for joining me again! Wishing you health, creativity, love and lots of gaming!
---
Read Melissa's other work here at Reckon.
---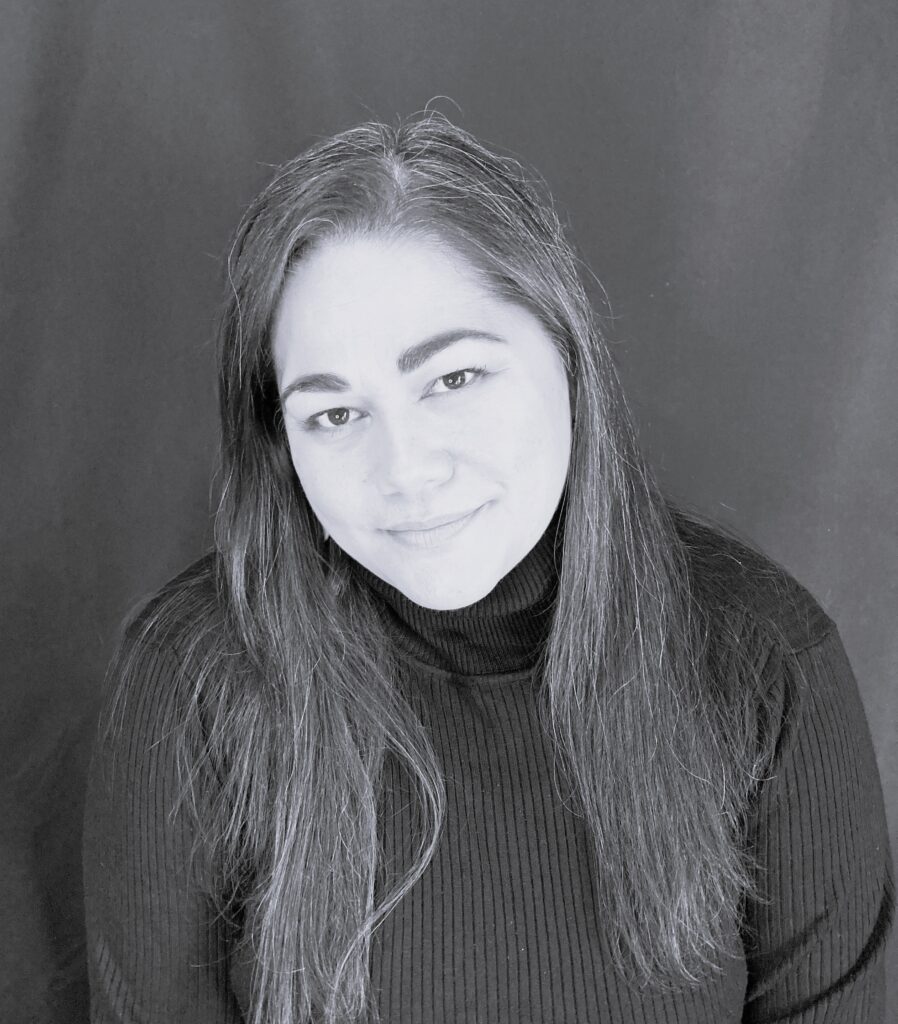 Melissa Llanes Brownlee
Melissa Llanes Brownlee (she/her), a native Hawaiian writer, living in Japan, has work published or forthcoming in Smokelong Quarterly, Cheap Pop, The Razor, Ruby Literature, Milk Candy Review, Cotton Xenomorph, Lost Balloon, Best Small Fictions 2021, and Best Microfiction 2022. Read Hard Skin, her short story collection, from Juventud Press. She doodles on Instagram and tweets @lumchanmfa. She posts the occasional ukulele video on Instagram @lumchanukulele and talks story at www.melissallanesbrownlee.com.