A Review of Chris Offutt's Code of the Hills
By Maud Lavin
Chris Offutt's latest novel Code of the Hills (Grove Atlantic, June 2023) is Kentucky noir, with a twist. Or two or three. Offutt delivers a dirty, dangerous, suspenseful, page-turning tale that takes us from the vengeful Kentucky hill country to the gun-ridden streets of Detroit and back again. He plays with the conventions of the genre as well by making character and storytelling higher priorities than plot.
Mainly, though, playful is not the first impression that comes to the reader. Up front are dead bodies, the beautiful yet poverty-ridden hills, and Mick's anxious reunions with his sister Linda who is the sheriff, a possible romantic interest Sandra, and others. Part of the tension of the book is that Mick is not good at dealing with people unless he's in a gun, fist, or pool-cue fight, where he's all too trained in what to do—or unless he's sharing silences with them. But even with this drawback, he's a well fleshed-out character, and we readers root for him to connect with those he cares about.
This book is the third in Offutt's Mick Hardin series, and in it we re-meet Mick as he's retired from the army and headed home to Rocksalt, Kentucky for what he imagines is a brief visit on his way to Corsica where he plans to settle with his pension. In rapid succession two bodies are found. While investigating, Linda is wounded, and her deputy Johnny Boy becomes temporary sheriff and Mick his deputy. It is unclear whether the murders are connected or not, and a range of different atmospheric contexts, including race car driving, illegal cock fighting, drug running, and domestic tangles, fogs what at first seem like logical links. Mick must travel to Detroit to follow a lead, but finds the final resolution—along with another body–back in the Kentucky hills.
Mick first appears in the starter book of the three-book series The Killing Hills, when he's home on leave from the army and having marital troubles. His sister Linda has just begun her first term as sheriff. He and his sister have an uneasy relationship, but he ends up helping her solve a murder. Mick is a character slow to evolve, but we seem him trudge along, not at a pace that works to save his marriage though. In the second book Shifty's Boys, he's home on leave again, and his wife has filed for divorce. He is enlisted by the formidable matriarch Shifty Kissick to help investigate the murder of her son, a heroin dealer. Meanwhile Linda is running for reelection as sheriff, and he lends a hand with that, too. Each of these books stands alone well, but the inching-along progression of Mick's ability to form relationships is most satisfying to learn about when the three are read together.
Those who've read Offutt's more unabashedly literary works such as his powerful memoir My Father, the Pornographer will recognize his exploration of the desire to connect, one only partly fulfilled by astute observation and sometimes shared activities, that resonates powerfully as a through line in his books—complex, forgiving memoir and quick-read thriller alike.
Code of the Hills is fast. We journey from dead body discoveries to cock fighting pits to suspects rapidly disarmed to familial similarities glimpsed at a country gas station. Even in the midst of the quick read, though, the reader notices the beauty of the writing; each chapter functions as a deftly written short story. It's a pleasure to read. In this, Offutt's mysteries remind me of those of two other virtuosos adept at serving literary delights in each chapter: Stephen Mack Jones with his August Snow mysteries set in Detroit and Mick Herron with his Slough House series. Offutt, Jones, and Herron are very different writers but they share stand-out literary skills in building characters, especially masculine ones, and painting scenes, and also something of a free-wheeling approach to plot, so much so that books by these three could almost be read with the scenes out of order, just for the enjoyment of each individual one. In fact, and I'm not sure about this, but there might be a tip of the hat to Stephen Mack Jones in Code of the Hills when Mick Hardin, following the pipeline of Detroit—Appalachia drug traffic, arrives in Detroit, looking for a witness, and goes directly to Mexicantown first thing. Not that Jones owns Mexicantown, but he might as well, his August Snow inhabits and defends it so well. For that matter, there could be a nod to Herron, too, in Offutt's naming the protagonist Mick.
Offutt's strongest suits in Code of the Hills are the building of suspense and the main character's evolution. The pacing is so well done, especially in the Kentucky hill scenes. Mick or his sister Linda or her deputy Johnny Boy drive in the wooded hills up roads that go from paved to gravel to dirt to arrive at deeply hidden houses, with no idea what awaits them at the end. Sometimes it's a short, peaceful encounter; my favorite of these involves Linda in a ghost story and some kindness. (Some of the book's side scenes and anecdotes made me laugh.) Other times, oftentimes, it's guns and confrontation. Sometimes there's loneliness sitting on the porch, other times there's quick action. There's plenty of suspense to go around. With just a touch of romance.
Some good wit, too, as when Mick asks his friend Raymond, whose boyfriend Juan Carlos has joined him in Rocksalt since the last time Mick was in town, how Juan Carlos is fitting in:
They like his food but don't know what to make of him.
Because he's gay or Mexican? Or both?
Mainly because he's Catholic (30).
Although the reader senses that Offutt is having a good time writing this book, Mick himself isn't the joyful type. He is feeling despair and confusion leaving the army after 20 years, though his pension leaves him with some solid choices. He continues to deepen his adult relationship with his sister, no easy task as neither of them chooses to talk about emotions much. He wrestles with his longing for Kentucky juxtaposed with his feelings of not fitting in. It's this book of the three so far in the series that gives the most complex mix about Mick's simultaneously finding himself at home and not belonging. He asks himself hard questions about his relationships with women. As in the other two books, he finds comfort and safety again in the undiluted Kentucky woods.
If you've read the first two mysteries in the Mick Hardin series, you know Mick will play fast and free with the law, but not with justice. If you haven't read the first two, you know that anyway from the title, Code of the Hills. Yet the set up is done so skillfully that Mick's individual and hill-bred justice still offers some surprises. First, we see how dedicated a military man he's been (unusually lacking in criticism of the US government as compared to veterans I've known); Mick squeaks clean in this regard, and his military training with weapons, combat, and investigations stands him well. At the start, in helping his sister, he also seems a stickler for police protocol. Then he upends much of that obedient attitude with a series of decisions that are about dealing deep justice despite the law and the government—Mick helps to keep people out of prison, to keep a child out of foster care. I don't want to dish out spoilers here, but take my word for it, these twists are unexpected. Well, I expected the first one, but not the whole bunch of times he invents and realizes his own justice. These are satisfying. And what is the code of the hills? It's complicated and there are some gray areas. I'll let you figure it out for yourself when you read the book. I'll start you out with this: helping, with a dash of revenge thrown in. You have a treat in store, discovering how Mick does it.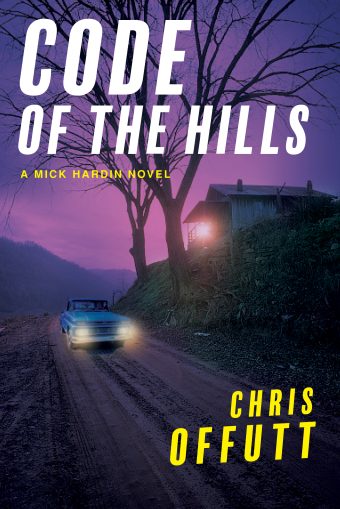 ---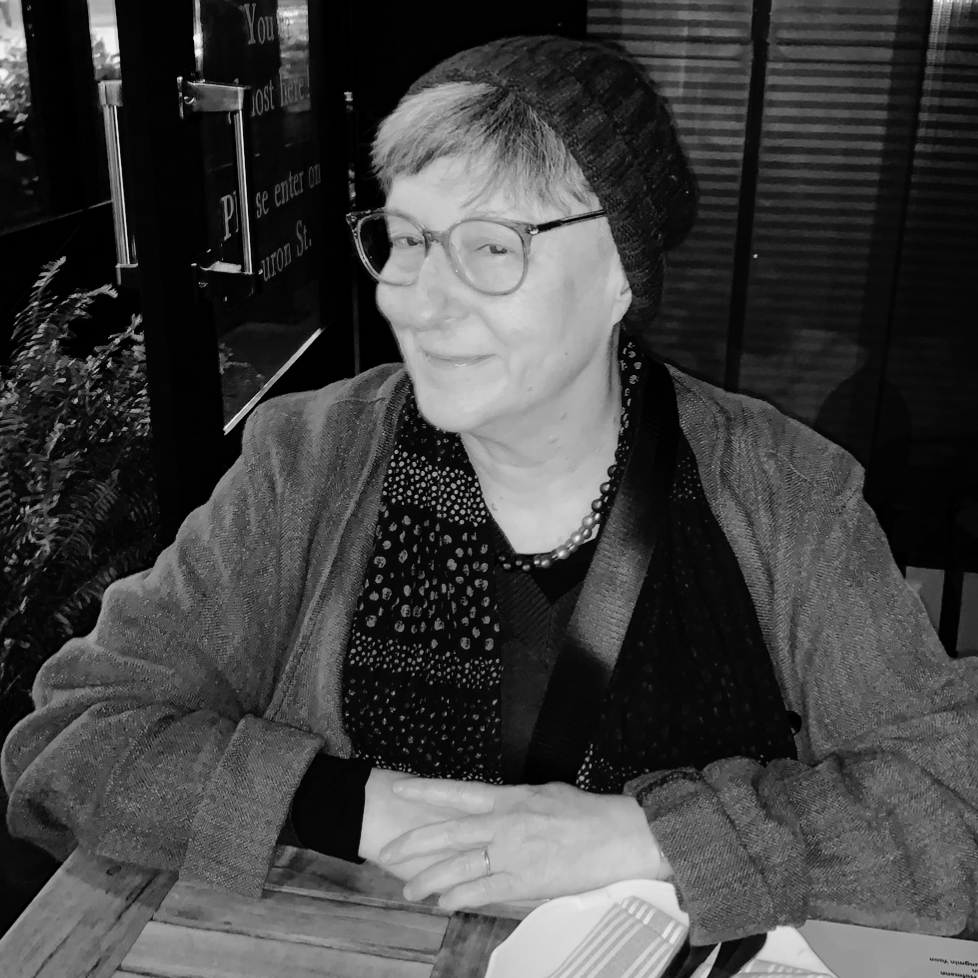 Maud Lavin
Born and raised in Canton, Ohio, Maud Lavin lives in Chicago, where she writes, edits, and runs the READINGS series at Printers Row Wine in the South Loop. One of her books, CUT WITH THE KITCHEN KNIFE, was named a New York Times Notable Book. She has also published CLEAN NEW WORLD, PUSH COMES TO SHOVE, and, as editor, THE OLDEST WE'VE EVER BEEN, among others. Her writing has appeared recently in JAKE, BRIDGE, Reckon Review, Cowboy Jamboree, Roi Faineant, Heimat Review, and Red Ogre Review. She is a Guggenheim Fellow. On Twitter, she's @maud_lavin.