A review of Gabrielle Filteau-Chiba's Feral
by John Yohe
Gabriëlle Filteau-Chiba has exploded out of Quebec and into the francophone world in recent years, with a "triptych" of bestselling novels. The first, Encabenée, debuted in 2018, while her third novel Bivouac was published in Quebec in 2021 and France in 2022. The English translation of her second novel Feral (original title Sauvagines) appeared in the UK this past August. Though connected to the other two books by place and characters, Feral is stand-alone backwoods thriller taking place in the Kamouraska 'Haut-Pays' or High Country region of Quebec, near the Maine border.
Filteau-Chiba's own story is as compelling as her novels: Fed up with city life in Montreal, she left to live in a cabin in the woods the Kamouraska region of southeast Quebec. Living without electricity or running water for three years, she emerged from the forest with three manuscripts which include Feral, Encabenée—a fictionalized account of her own off-the-grid experience in her cabin—as well Bivouac, which tells a larger narrative about saving the Kamouraska region of Quebec from corporations intent on exploiting the timber and mining resources. Following the tradition of other North American writers like Mary Austin, Edward Abbey and most recently Richard Powers, Filteau-Chiba uses fiction—stories rather than essays—to reach a larger audience with her concerns about a region dear to her.
The narrator of Feral, Raphaëlle, is not a city girl: she grew up in rural Quebec, farther to the east of where the novel is set, on the shore of the Gulf of Saint Lawrence, though she has escaped—perhaps even is still escaping—from an extremely religious family, with whom she has no contact. She works as a game warden in the Canadian version of a national forest and, although she's been there for a few years, people familiar with small rural towns will know that she's still very much an outsider, especially working for the federal government—everyone in town knows who she is, but she has almost no friends besides Lionel, an older father-figure retired game warden. That is, until she meets Anouk, who—like the author—has left her thirty-something professional city life in Montreal to live in a cabin without electricity or running water. For all their independence, Anouk and Raphaëlle throw themselves into their relationship. Like Filteau-Chiba, they're romantics, and Romantics.
Like the national forests in America, Raphaëlle's territory is large and understaffed, with corporate logging and mining rampant. There are recreational opportunities, there are trails, like the one to the local landmark, Gros Pin, the oldest and largest white pine in the area, but mostly it's fishing and hunting. Her job is to check tags from annoyed-to-angry hunters, with only her government rig, her uniform, and her sidearm as authority. After rescuing her dog from an illegal poaching trap, and destroying the trap, she discovers that the poacher is already aware of her, has been stalking her and, after she destroys his traps, is angry. Feral then becomes a mix of Daniel Woodrell's Winter's Bone meets Nevada Barr's Anna Pigeon Series. Raphaëlle's detective work, and response, are outside of the law. She uses her work resources and legal power to do field and online research, but she knows the government won't help her, or any women caught in this situation: her stalker comes from a powerful local family, with relatives in the police and local government. Her anger at this situation erupts later in the book in this mental rant to a general you, which soon narrows to some specific male yous, like those in government (translation mine):
Yes, I'm crossing the line of what our country thinks is right, and I'm disobeying the Criminal Code, but I'm much more scared of the poaching of the last great animals than of a life in a cage. Sometimes, history shows, disobedience and rebellion have permitted progress.

I've been behind bars ever since I started this job…registering animals whose heads are the targets of a post mortem shooting game, to realize that this practice seems like normalized slaughter….

They've always told me that the important thing is to never put a stick into the spokes of this regional economy. No, you're wrong Mr. Governor. You have a romantic picture of the wild northern forest full of animals hanging in your office, but really, in this land, we're witnesses to a destruction in all directions. The huge beautiful wild territory that dazzles and awes and captivates the imaginations of tourists or even Canadians when they talk about northern Canada or Kamouraska is going to be a thing of the past very soon….I can't take part in this charade with a clear conscience anymore. I can't any more, can't, just like as a woman I can't be silent about the violence in cities….
And here the 'you' shifts to her poacher/stalker, who piles poached coyotes on his family's farm:
Rage has grown in me for years. I've swallowed it and swallowed it but it won't go down this time. Whatever happens, I know about you, those hundreds of bodies piled your family farm, the warnings of some women and the whispered confessions of others, your disdain faced with the Nature which as given your so much, that no, I can't stand it anymore. (287-8)
The original French title Sauvagines is untranslatable, though related to 'savage' or 'wild': the word "sauvagine," as Raphaëlle explains to Anouk in the book, refers to either wild birds, especially waterfowl, and/or smaller mammals ("mustelids" from the Mustelidae family, from otters, beavers to wolverines) hunted or trapped for their fur. It's an older French word—Anouk doesn't know it—but it's tied to the trapping culture of North America, which is tied to colonization of North America: European trappers were pushing west into the continent before white settlers. Raphaëlle sees herself and other women as sauvagines, as part of the general domination by men, of everything. For her, it's no surprise that the man who is poaching and indiscriminately killing off coyotes and lynx is the same one stalking her, and who has a history of violence against women in the area, just like the men who colonized North America were the ones who hunted and trapped some species to extinction and near extinction, committed genocide against First Tribes people, and to logged and mined the land to dangerous levels. Even Raphaëlle's love for Anouk can't stop her from resolving the situation, one way or the other, permanently.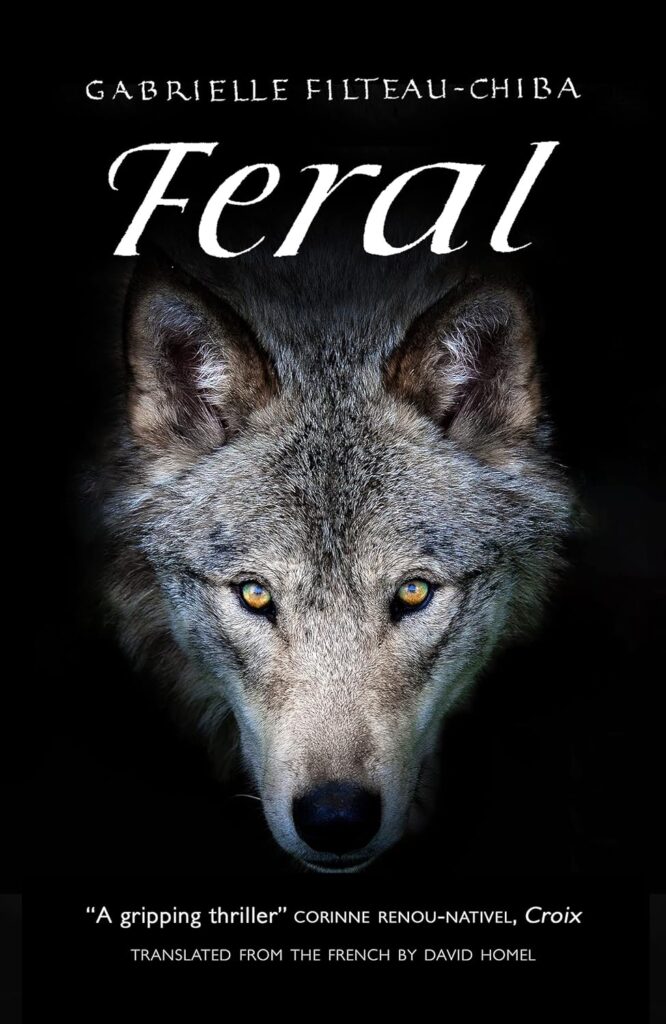 ---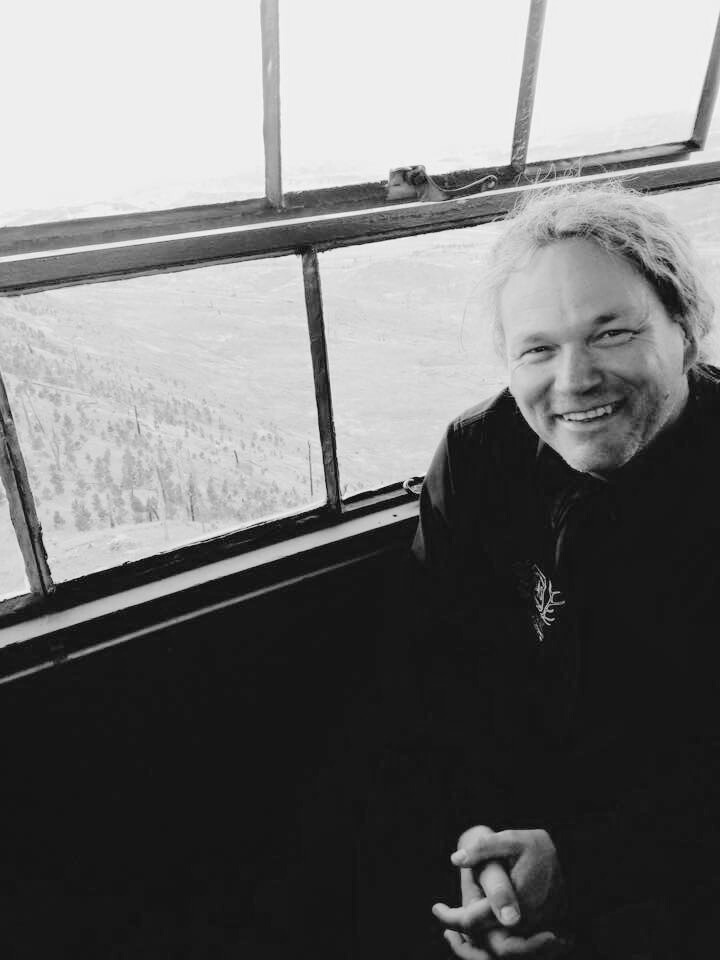 John Yohe
Born in Puerto Rico, John Yohe has worked as a wildland firefighter, wilderness ranger and fire lookout. Best of the Net nominee x2. Notable Essay List for Best American Essays 2021, 2022 and 2023.  @thejohnyohe
 www.johnyohe.weebly.com